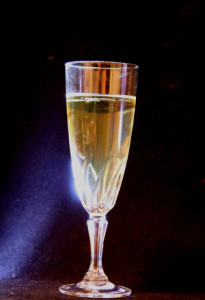 Never a dull moment in the streaming audio business! Below, a glance back at milestones.
---
January
Nielsen 2014 in review: So frequently, we start a new year looking backward to understand where we've come from and where we're going. Nielsen's 2014 report gave a pointed snapshot of the music industry and its progress with digital development.
Pono launches: Neil Young took the stage at CES to officially bring his project out of its beta test. The hi-fi music player and download store was a major force that generated many millions from crowdfunding sites. The most notable thing we can say about Pono after nearly a year is that for all the buzz about audio quality, the business has been eerily quiet.
Spotify's 60M: Even over the course of one year, Spotify showed impressive growth. It kicked off the year with an audience of 60 million listeners.
Music 360: Nielsen offered one other insightful report this month. The Music 360 analysis offered a top-level view of how and how much Americans are listening to tunes.
February
Copyright Office report: 2015 was the year of copyright, and things kicked off with an extensive report from the U.S. Copyright Office. Although the department has no control over policy, its critique of the music licensing space in February set the tone for the coming months. David Oxenford took a deeper dive into the report.
Apple hires Zane Lowe: Apple's march into streaming's forefront started with a big hire. The company lured away Zane Lowe from his position as the host of a music discovery show on the BBC.
Slate launches Panoply: Podcasting had a very good year, and new players emerged as surprising leaders in the field. One was Panoply, a podcast network from online publisher Slate that offers a great suite of shows and a fresh attitude on audio business.
Pandora and Naxos: Classical music doesn't always get much love from the average listener, but Pandora extended a hand to one of the genre's specialists. The online radio company signed a direct deal with Naxos this month.
March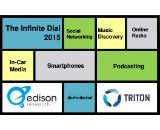 Infinite Dial 2015: Edison Research and Triton Digital's massive consumer study dropped in March. The results from the Infinite Dial 2015 report showed big numbers for online radio, as well as insights into crucial topics including top brands, discovery methods, car listening, podcasts, and mobile ownership.
Tidal re-launch: After successfully buying out the parent company, Jay-Z led a star-studded relaunch of Tidal. He reimagined the streaming service as an artist-owned and artist-led enterprise. Listeners had a knee-jerk reaction against the tone set by the A-listers, and over the following months, Tidal faced wave after wave of not-so-good press. But the company fights on.
Goldstein creates Amplifi: Another exciting podcast development came through the start of Amplifi Media. Steve Goldstein, the long-standing exec of Saga Communications, left to create his own podcast company.
Pandora hints at on-demand: During its Investor Day, Pandora CFO Mike Herring revealed the company's first hesitant, tentative interest in maybe considering an on-demand component. Keep that in mind come December.
Songwriter Equity Act reaches Congress: No, this isn't a glitch in the calendar. The Songwriter Equity Act, which first emerged last February, came back before Congress. The act sought changes to the Copyright Act that would alter royalty calculations for composers.
April
CRB trial begins: The Copyright Royalty Board's decision-making process was one of the year's biggest stories. The beginning of the trial brought extensive information about the behind-the-scenes business of streaming in front of the curtain.
iHeart & Katz partner with Jelli: Another trend that kept business teams on their toes was growing interest in programmatic advertising. iHeartMedia and its Katz Media Group subsidiary took a big step into the field through a partnership with Jelli. The collaboration created a programmatic platform for iHeart's 850 stations and marked a big development for radio in the space.
IFPI Digital Music Report: Another big suite of data and analysis, this time with an international lens. The IFPI Digital Music Report found that digital revenue in 2014 totaled $6.85 billion worldwide.
Serial wins a Peabody: True crime show Serial was the poster child for podcasting, and it was recognized as such by the media industry. It was the first podcast to be honored with a Peabody Award.
Personal Audio loses podcast patent case: Another big win for podcasting didn't get nearly as much buzz. Personal Audio had filed a dubious patent suit claiming that it owned intellectual property that would have merited receiving royalties from any and all podcasters. Thanks to some work by the Electronic Frontier Foundation, key claims of the patent were invalidated, and podcasts play on without restraint.
Spotify's $8B: Time for another check-in from Spotify. By April, the company was valued at $8.4 billion and had plans to raise another $400 million.
May
Sony/Spotify contract leaks: The world got its first hint of what happens behind closed doors when The Verge got its hands on the contract between Sony and Spotify. The document covered just how complex the negotiations are for streaming platforms, and it sparked a wave of comment and commentary from across the music business.
Pandora buys Next Big Sound: This was a year where data ruled, and Pandora's move to purchase Next Big Sound confirmed how much the music world wanted to control information.
BMI wins royalty ruling: Pandora's court dates could have merited their own round-up. In May, it lost a ruling over royalty rates in a case with BMI that has been in the works since 2013.
Big round for XAPPmedia: Ad tech company XAPPmedia announced a big funding round. It brought in $3.8 million from private investors in support of its XAPP Ads product.
DGital Media partners with Re/code: DGital Media exploded onto the podcast and audio scene in the later half of the year. The company made its founding splash with the announcement of Re/code as a launch partner for its audio creation, distribution, and monetization services.
Grooveshark says good-bye: After a long, convoluted legal fight, Grooveshark officially shut down. That still wasn't quite the end of the music service that wouldn't die, but it seems to have finally been put to bed.
June
Apple Music launch: Apple Music landed in late June with a somewhat underwhelming launch of the streaming service and Beats 1 radio project. The debut was not drama-free, however. Taylor Swift, positioned as an exclusive draw for the service, made waves when she called out Apple's plan to not pay royalties for plays during the free trial period. Apple promptly reversed the policy, and the exchange shed light on the power dynamics between artists and music companies.
Nielsen's Total Audience: As always, Nielsen offers great data about the music field. The company's Total Audience Report broke down listener trends for terrestrial radio, including reach and age demographics.
Sirius XM pre-1972 settlement: Yet another legal story dominated headlines this year. A series of lawsuits went to court over how music businesses should handle royalties for music recorded before federal copyright law took effect in 1972. Sirius XM wound up paying a $210 million settlement for just one of its cases.
Pandora goes FM: In a long-awaited finalization of Pandora's long-held intent to own an FM station, the FCC waived some pesky regulations and approved the deal.
Obama on WTF?: Podcasting had a couple watershed moments this year. And when the President of the United States submits to a long podcast interview, as he did on WTF? With Marc Maron, that's a sign that the format has attained legitimacy.
Spotify's 20M: In June, Spotify hit 20 million paying subscribers. Total audience for the streaming platform totaled 75 million active users.
iHeart's 70M: iHeartRadio also hit a milestone this month, announcing 70 million registered users in just four years of the service's existence.
July
Nielsen mid-year: Big reports and data reveals are always popular stories among our readers, and Nielsen's insights are among the best. The company's assessment of the first half of 2015 revealed major gains in the streaming music space. The big highlight? An increase of 92% in on-demand streaming.
Scripps acquires Midroll Media: Multimedia operation E.W. Scripps acquired podcast ad network Midroll Media. Chalk up one more story about the rise of podcasting.
Spotify debuts Discover Weekly: Spotify often launches new features and interactive widgets, but the personalized Discover Weekly playlists were the biggest and best development we've seen from them yet. The fresh sets of recommendations each week have put Spotify on the map for smart use of data and algorithms.
SESAC acquires Harry Fox: The company names may not mean much to the average listener, but for musicians and songwriters, this acquisition was a big deal. SESAC buying Harry Fox created a big consolidation in available choices for mechanical rights management.
Conversation with Art Bell: Famed radio host Art Bell returned to the (digital) airwaves. He talked with RAIN News about business and the potential of the Internet-first broadcast future.
August
SNL Kagan mobile forecast: Mobile platforms skyrocketed in significance this year, and data from SNL Kagan confirmed phones as important listening devices. The company's mobile forecast projected $2.76 billion in revenue for 2015 alone.
ABS sues radio over pre-1972: The pre-1972 lawsuits took an odd turn when ABS Entertainment set its sights on broadcast radio groups. The company sued iHeartMedia, Cumulus Media, and CBS.
RAB H1 report: The semi-annual report from the Radio Advertising Bureau showed increases in the digital and off-air sectors while spot advertising declined.
Strata Q2 survey: The Strata Q2 survey offered a look at advertising trends among agencies. The results for this quarter showed strong interest in streaming audio, with particular nods to programmatic and to mixed media.
TuneIn adds Premium: TuneIn has been a stalwart of the audio field for some time, but it introduced a new business model this year. The company's Premium subscription helped launch new content programs in sports, audiobooks, and ad-free music.
Hubbard/PodcastOne deal: Hubbard Radio acquired a 30% stake in PodcastOne. Norm Pattiz talked to RAIN News about the partnership and the potential for radio and podcasts to collaborate.
Midroll adds subscriptions: Podcast network Midroll Media joined the subscription audio bandwagon with the launch of its Howl Premium tier. The company offered ad-free listening and access to show libraries as incentives for the $4.99/month program.
IAB hosts upfront: The Interactive Advertising Bureau announced plans to host an upfront focused on raising awareness about the potential for ads in podcasts. The event leaned on the TV industry's lingo, and drew some of the top leaders in both audio ads and podcasting.
September
RIAA first half data: Another big data point from the RIAA's H1 2015 report helped chart streaming's continued growth. Streaming revenue from the period exceeded $1 billion for the first time, with both subscription and ad-supported streaming seeing positive increases.
Geico programmatic buy from Katz/Jelli: After April's big announcement, Geico became the first customer for the brand new programmatic expressway Katz and iHeartMedia created with Jelli.
Pandora goes to the table: Pandora signed a landmark direct deal with independent music rights group Merlin, marking its first such arrangement with a record label.
BBC digital roadmap: Veteran broadcaster the BBC issued an ambitious roadmap for its digital future. The plan acknowledged the need to accommodate an Internet-only future without leaving behind its current audience of analog listeners.
WideOrbit goes programmatic: WideOrbit launched its own programmatic marketplace for radio in September. WO Programmatic had Entravision Communications as its launch partner and promised revenue growth, inventory control, and workflow integrations as key features.
DTS buys iBiquity: iBiquity, the company behind HD Radio technology, was purchased by DTS, an audio solutions company.
2015 RAIN Awards: At the RAIN Summit in Atlanta, six winners were recognized and celebrated for their work across multiple audio fields. The RAIN Awards categories were Best Single Stream Webcaster, Best Streaming Broadcast Station, International Excellence in Online Audio, Best Podcast Series, Best Overall Digital Strategy, and Best Overall Online Radio Service.
October
YouTube Red debuts: It took a long time, but at long last, YouTube announced its big new development in combining music and video into a subscription service. What eventually turned into YouTube Red was possibly the subject of the most Rumor Fact(ory) reports at RAIN News this year, pointing to the remaining uncertainty at Google (and parent company Alphabet) about how to address the changing entertainment landscape.
Pandora/RIAA pre-1972 settlement: A few months after Sirius XM did, Pandora also arrived at a settlement over use of pre-1972 music. The online radio company's arrangement was with the RIAA, and carried a price tag of $90 million.
Triton signs iHeart: In a milestone agreement with ramifications for the streaming audio advertising ecosystem, Triton Digital agreed to provide local digital audio metrics for the entire iHeartMedia empire of radio stations.
WNYC builds out podcasting: Called WNYC Studios, and partnering with The New Yorker, the ambitious venture planned to raise $15-million.
A Spotify-Katz tie-up: Spotify chose Katz to represent its U.S. audio inventory, part of Spotify's year-long doubling down on its advertising business that we saw in 2015.
Pandora acquires Ticketfly: In what the company characterized as a lynchpin for its business, Pandora bought out the event business.
November
Pandora/Rdio: Consolidation within the industry was an overarching trend this year, and the announcement of Rdio's bankruptcy was the biggest surprise. Pandora acquired the assets, and has thrown its glove in the ring with plans to turn those properties into an interactive streaming offering. That will arguably be the biggest Internet radio story to watch in 2016.
Adele's album: The past few years have each had a major musical release that becomes a touchpoint for artists' concerns about the streaming business. In 2015, it was British songstress Adele and her album 25. She opted not to put the album up on freemium platforms, although she has released music videos to Vevo and YouTube.
Spotify starts private programmatic network: This significant news was offhandedly announced at a trade conference.
Pandora serializes Serial: In an exclusive streaming deal. With snackable mini-segments.
December
CRB ruling: The rate-setting decision of the Copyright Royalty Board is one of the most influential actions for the streaming and digital music industry. This year, the CRB took a different approach, with a rate of $.0017 per stream for 2016 and then new rates tied to the Consumer Price Index for 2017-2020. We heard from the major players about their reactions, but small and mid-sized webcasters also had a lot to say.
Pandora inks direct deals with ASCAP/BMI: It was a year of private deal-making for Pandora, as it establishes rights-holder relationship that will help its planned business expansion in 2016. Later in December, Pandora inked Warner/Chappelle.
Meet The Beatles!: The long-delayed entrance of Beatles music into on-demand services was a watershed moment.
Nielsen releases new metrics: Called the Comparable Metrics Report, it's about reach and demographics across audio.
It's baaack!: Media darling podcast Serial, that is, for a second season.