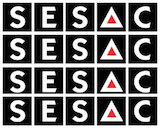 SESAC is purchasing the Harry Fox Agency from the National Music Publishers' Association. The acquisition unites performance and mechanical rights under SESAC's umbrella of services, a unique development in the industry.
"What excites us about this transaction is the ability it provides to make the licensing process both simpler and more efficient, and in so doing create additional value for music creators and publishers, as well as the digital music platforms," said John Josephson, SESAC's chairman and CEO.
SESAC is a smaller performance rights society than ASCAP or BMI, with an estimated $182 million in revenue last year. It is also privately owned. Some companies targeting independent musicians have already worked on offering a mix of licensing options. Loudr Licensing is one of the only other companies to provide mechanical licensing.