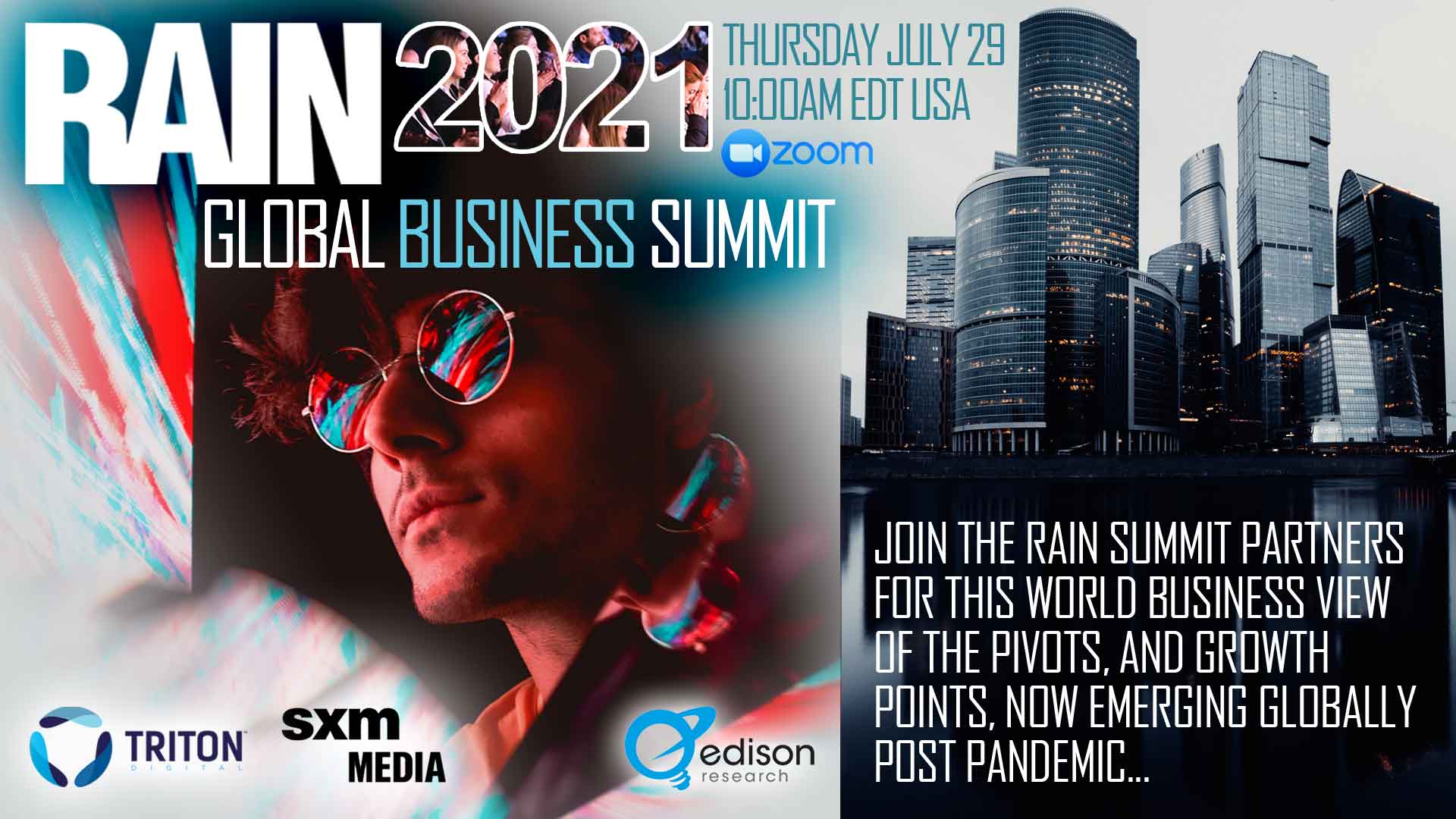 RAIN 2021: Global Business Summit
SUPPORTED BY MAJOR
PRESENTING PARTNERS
TRITON DIGITAL : SIRIUS XM MEDIA
FREE REGISTRATION OPEN NOW!!
This major RAIN 2021: GLOBAL BUSINESS Summit THURSDAY JULY 29, EDT New York USA, presents a comprehensive global overview from the experts on the post-pandemic forces and behaviours that now impacting the way MEDIA, BRANDS, and AUDIENCES engage as we journey into 2021, and beyond...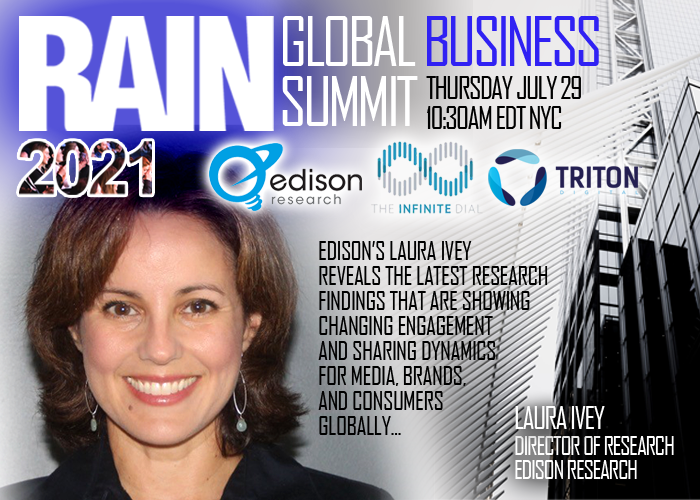 LISTEN:
As digital businesses prepare to emerge from this lengthy pandemic period, Molly Fuard, Director of Ad Innovation & Strategy at SXM Media zeroes in on a micro-keynote on the background of "contextual targeting" and the possibilities in a broadened non-linear advertising landscape…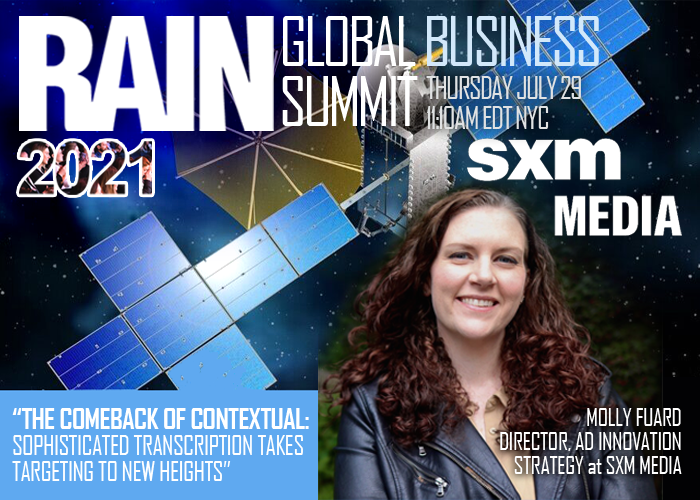 LISTEN:
In part two of this presentation, SXM Media partners, VIRGINIA LOTTERY's Director of Marketing, Terri Rose; and NDP Agency's Associate Media Director, Taylor Miles, explore real-world "contextual targeting" application in the brand space…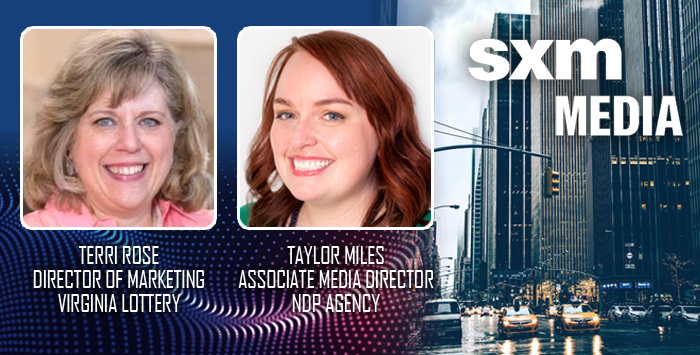 In this thought-provoking session, Triton Digital's Stephanie Donovan will dive deep into programmatic audio strategies for monetizing audiences at scale, presenting experiences from Broadcasters around the world, including best practices, challenges, regional nuances and more.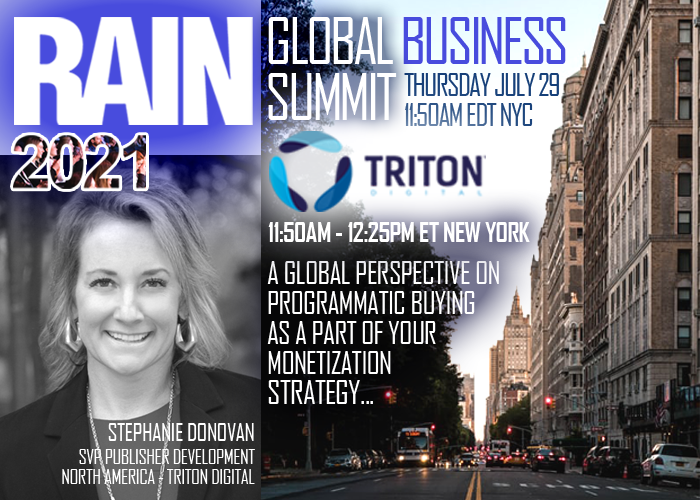 LISTEN:
From increasing ad spends, go-to-market strategies, navigating data and privacy concerns, and more, this presentation will cover the spectrum of strategies of utilizing programmatic buying to boost revenue and optimize yield from all corners of the world. 
---
FOR SUMMIT SPONSORSHIPS:
contact: Lee Cornell, VP & Head of Summits
lee@rainnews.com
---
A MAJOR GLOBAL DAY OF PANEL SESSIONS, PRESENTATIONS, AND CONVERSATIONS SPANNING ALL THAT IS EVOLVING AND EMERGING IN A CHANGED DIGITAL AND BUSINESS MEDIA SPACE!
---
Banner Photographs:
Mandi Changari | Dan Asaki