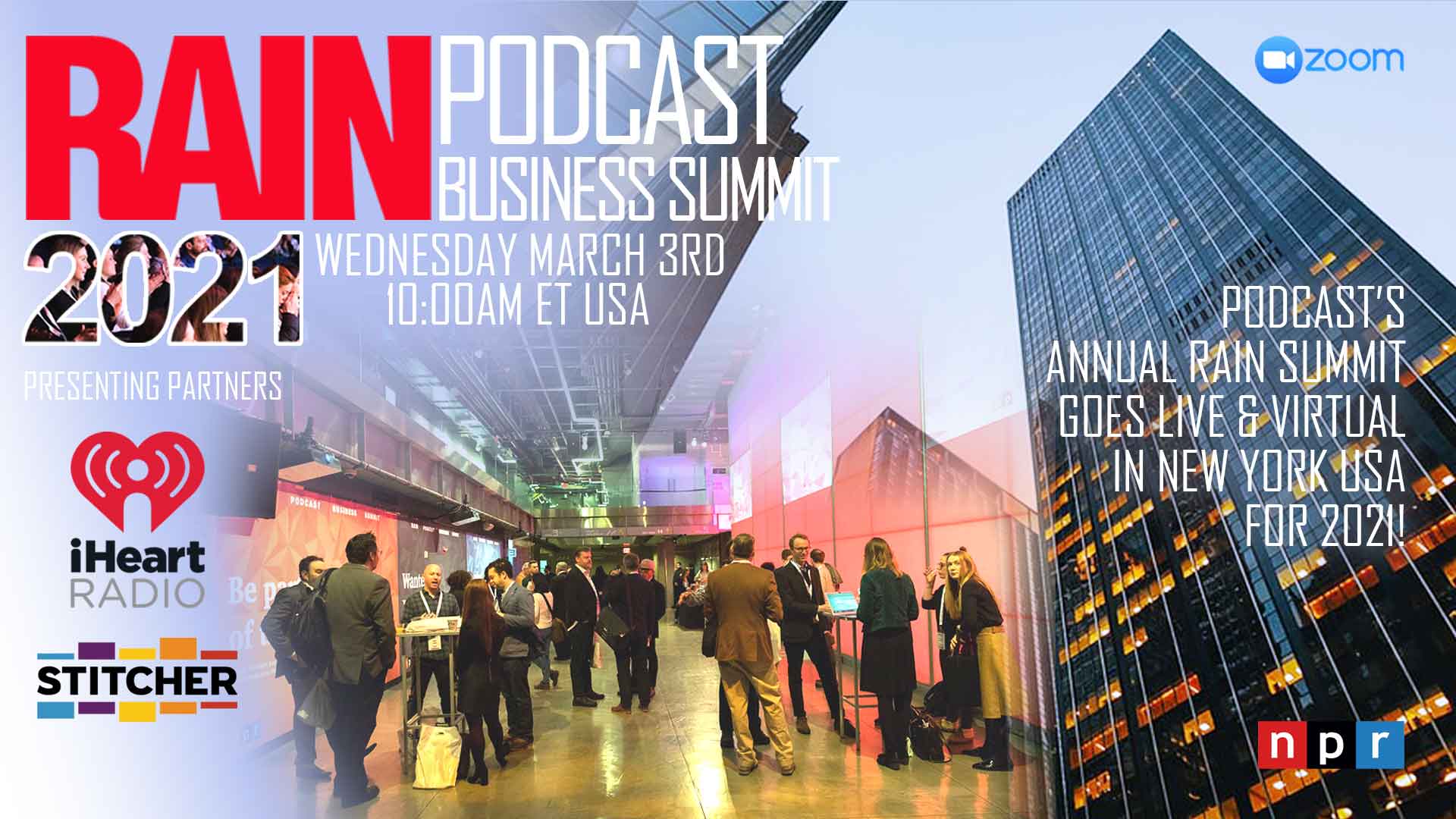 REGISTRATION OPENS SOON!
RAIN PODCAST BUSINESS SUMMIT 2021 Presenting Partners
iHeartRADIO | Stitcher
This major annual RAIN PODCAST BUSINESS SUMMIT goes virtual as a first quarter 2021 schedule opener, WEDNESDAY March 3rd, ET New York USA, from 10:00am to 1:30pm with a schedule embracing the evolution in leading initiatives and thought-leadership space as we step into this new year.
RAIN embraces all in PODCASTING and BUSINESS across MEDIA GROUPS, AGENCY, BRANDS, PUBLISHERS, INDEPENDENT CREATORS, and DISTRIBUTION sectors… join us as we examine the opportunities, challenges, and pivots now shaping this vibrant digital audio and business development sector that is emerging as a platform leader from this pandemic period…
---
 FEATURE PODCAST SESSIONS TO BE ANNOUNCED…
SUMMIT SPONSORSHIPS AVAILABLE NOW!
contact: Lee Cornell
lee@rainnews.com
---
A MAJOR DAY OF INSIGHTFUL PANEL SESSIONS, PRESENTATIONS, AND CONVERSATIONS SPANNING ALL THAT IS EVOLVING AND EMERGING IN THE PODCAST DIGITAL AND BUSINESS AUDIO SPACE!
---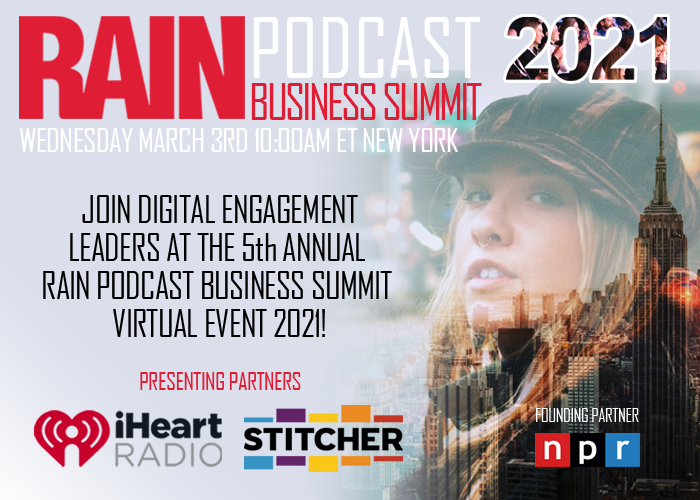 Banner Photographs:
Jenna Bascom | Jorge Ramirez