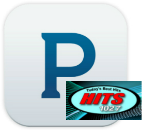 Pandora is now legally free to acquire KXMZ, a South Dakota radio station.
Any reader would be forgiven for thinking this is old news. In Pandora's long quest to acquire an FM radio station, the FCC waived a regulatory hurdle that Pandora had been unable to comply with. That "Declaratory Ruling" happened one month ago. That ruling applied only to the FCC's normal requirement that radio stations prove no more than 25% foreign ownership.
After waiving that requirement in Pandora's case, there remained a ruling on a "Petition to Deny" which had been submitted by ASCAP in July, 2013. Today, we know that the FCC has ruled against ASCAP, and made a final acceptance of Pandora's application to buy the station:
"We find that ASCAP fails to establish a substantial and material question of fact that grant of the Application would be inconsistent with the public interest.  We also find that Pandora is qualified to hold the Station KXMZ(FM) license and that grant of the Application is consistent with the public interest, convenience, and necessity.  Accordingly, IT IS ORDERED that the Informal Objection filed by ASCAP IS DENIED."
ASCAP's interest in this transaction is related to music royalty rates collected and distributed to ASCAP clients — songwriters and publishers. Radio stations pay a lower rate than streaming radio does, and Pandora seeks to benefit from being in a different category. The company has also stated its intent to apply its music intelligence technology to station programming.