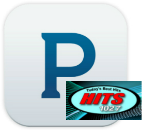 The FCC has granted Pandora broadcast approval permission to own a terrestrial radio station. This means that Pandora has cleared the major hurdle to complete its $600,000 purchase of the KXMZ station in Rapid City, South Dakota, which it started in 2013.
We got an early hint that the FCC might move ahead on Pandora's station ownership last month when its Chairman Tom Wheeler asked for a waiver in the rule that restricts foreign ownership of American radio. ASCAP has been fighting Pandora's station ownership, which could allow the online radio platform to instead qualify for a different license with lower royalty rates. It issued a statement to Billboard following the announcement and called Pandora's new radio property "yet another example of the urgent need for reform of the nation's music licensing system." However, Dave Grimaldi, Pandora's director of public affairs, said that the purchase was more than just a grab for lower rates. "This move makes sense to us beyond the licensing parity alone," he said. Many terrestrial radio stations also offer a streaming component to their broadcasts, and Pandora's purchase could be viewed as the reverse of that common practice.
David Oxenford reviewed the full history of this long-awaited decision and its legal implications for RAIN News last summer.