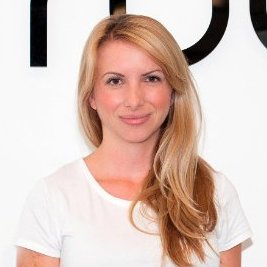 At ATS New York this week, Spotify's Head of Programmatic Solutions, Jana Jakovljevic, said that Spotify has started opening up its private programmatic solution to buyers. RAIN News confirmed with Spotify that the company is indeed launching its programmatic platform.
According to Jakovljevic's remarks at the conference, Spotify is populating the platform with both audio and video inventory.
"We're quite unique in that we have people's ears," Jakovljevic told attendees. "Combine that with the psychographic data that we have and that becomes very powerful for brands." The thrust there is that Spotify can fuel its platform with massive first-party data based on the actions and behaviors of its 75-million active users, about 55-million of whom are in the ad-supported Internet radio portion of the service, called Spotify Free.
Spotify Free has undergone controversial scrutiny this year as the company negotiates with record labels for new music licensing deals. Those discussions, and the gallery of pundits who observe them, are polarized by the question of Spotify Free's value to the music ecosystem. The subscription plan, which 20-million global users have bought into (far more than in any other service), delivers higher revenue margins. Record companies reportedly would like Spotify to limit the Free plan's functions to drive users more quickly into subscriptions. Spotify maintains, sensibly enough, that it has achieved its market-leading subscription metrics by doing things right, not wrong.
Alongside that debate, Spotify has taken steps to assertively develop its advertising business. In December of last year, Spotify launched a geo-targeting platform to attract local advertisers. Last month Spotify forged an agreement with Katz Radio Group to represent that geo-targeted inventory in the U.S. In September the company announced a TNS-commissioned study that measured Spotify listening against broadcast radio listening in 15 European companies, to attract the interest of brand marketers who advertise on radio. Two of Spotify's ad execs took on expanded roles: Brian Benedik becoming Global Head of Ads Monetization, and Les Hollander becoming Global Head of Audio Monetization.
Meanwhile, the adoption of programmatic advertising for audio, on the provider side, is accelerating in the second half of this year. In the last two months, audio publishers and technology companies have been keeping programmatic news flowing with a stream of announcements. Triton Digital received certification for its a2x from the Trustworthy Accountability Group and attracted media groups in Australia and France; AdsWizz hired a European head of its programmatic initiatives, WideOrbit launched a programmatic market platform, and ad sales group Katz and programmatic software company Jelli combined to create the Expressway platform. In Europe, Global-owned DAX expanded dramatically in a pan-European land grab of the programmatic market. This week, Marketron joined the rush by rolling out its Mediascape Marketplace to nearly 3,000 U.S. radio stations.