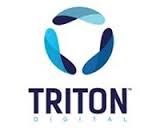 Triton Digital announced that is has received quality certification from the Trustworthy Accountability Group, as part of that organization's Inventory Quality Guidelines (IQG). The Trustworthy Accountability Group serves a mission to eliminate fraudulent digital advertising traffic and malware. Its Inventory Quality guidelines provide standards of transparency and brand safety.
Triton opted in to the certification program for the company's a2x programmatic platform. Qualifying for certification required some heavy lifting including training and self-auditing. Triton also commissioned Ernst & Young to validate the platform's compliance with IQG standards. The effort resulted in Triton Digital's placement on a so-called Tier 1 Validation list.
Programmatic advertising is a growing force in monetizing digital display and video, with a smaller and younger influence on streaming audio advertising. Across all categories, programmatic suffers to some extent from buyer caution and trust misgivings. Triton Digital took the initiative to achieve IQG certification partly to provide reassurance to advertisers and agencies, according to SVP & GM of Advertising Benjamin Masse. "IQG certification is an important contributor to increasing both trust and demand within the advertising industry," Masse said. "We are committed to reassuring publishers and advertisers alike that all audio advertising inventory transactions within a2x are 100% compliant with IQG guidelines."
"Triton Digital is the first company of its kind within the audio space to earn certification," according to the announcement.