RAIN Summit Europe was hosted by Kurt Hanson and Brad Hill in London, at The Royal Institution, Monday November 9th. It was the 4th Annual RAIN Summit Europe.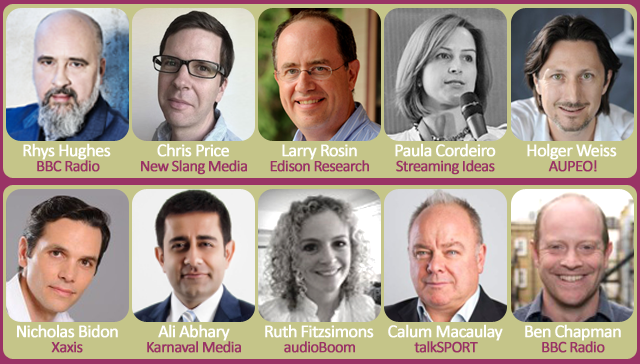 The 4th annual RAIN Summit Europe returns to London in 2015, after successful conferences in Berlin (2012), Brussels (2013), and London last year. Join broadcast radio execs, online audio entrepreneurs, sales professionals, and technology visionaries for a day-long event featuring panels, keynote speakers, special presentations, and networking.
A full day of powerful and informative sessions
9:00-9:25

 

Registration Check-in

 
9:25-9:30

 

Opening Remarks

Kurt Hanson and Brad Hill

 
9:30-10:00


Research


Research


Les Hollander (Global Head of Audio Monetization, Spotify)
will present a new pan-European study of consumer listening metrics.
10:00-10:40


Panel


Agency Perspectives on Audio Advertising


What do buying agencies of digital audio advertising want and expect in their campaigns? How have new technologies changed the demand side? This panel features agency executives discussing the streaming audio market in 2015 and beyond.
MODERATOR: Stuart Mays, Director of Commercial Strategy (Global, The Media & Entertainment Group) SPEAKERS: Jenny Smith, Head of Strategy and Planning (Maxus); Richard Shotton, Head of Insight (ZenithOptimedia); Nick Emmel, Managing Partner, Strategy (Mr President); Dominic Finney, Founder and Partner, (FaR Partnership)
10:40-10:50


Pecha Kucha


Pecha Kucha


Twenty slides, twenty seconds each: A lightning-quick presentation! Pierre Naggar (VP Programmatic Demand, Europe, AdsWizz) rises to the challenge.
10:50-11:05


Presentation


The Present and Future of Podcasting

with Ross Adams (UK Country Manager, Acast)
11:05-11:25


Networking Break


Meet other attendees

An opportunity to meet and mingle with industry leaders
11:25-11:30


Preview


Preview of Radiodays 2016

with Paula Cordeiro and James Cridland
11:30-12:00


Keynote


Keynote

Rhys Hughes (Head of Programmes, BBC Radio1 & BBC Radio1Xtra) and Ben Chapman (Head of Popular Music, BBC)
12:00-12:15


Presentation


Mastering the Digital Transformation

with Christian Schalt (Audio Content Strategist, Next Level Audio)
12:15-12:35


Fireside Chat


The Path Forward for Digital Audio

Fireside chat with Neal Schore (CEO Triton Digital ), interviewed by Ali Abhary (CEO, Karnaval)
12:35-12:50


Presentation


New Insights and Metrics Gained from Mobile

with Gadi Mazor (CEO, Nobex Technologies)
12:50-1:40


Lunch


Delicious catered food…

…and an opportunity to meet other attendees
1:50-2:05


Presentation


Audio Brand-Building in a Digital Market

with Calum Macaulay (Managing Director, talkSPORT)
2:05-2:35


Presentation


Case Studies of Successful Audio Campaigns

with Oliver Deane (Commercial Digital Director, Global, The Media & Entertainment Group)
2:35-2:50


Presentation


The Discipline of Innovation

with Chris Price (Director, New Slang Media)
2:50-3:30


Panel


Transforming Supply and Demand with New Ad Platforms

Audio advertisers are raising the bar for publishers with new expectations of data-smart inventory and impressions. Learn how new ad technologies, buying platforms, and trading desks are changing the game in the streaming audio marketplace.
MODERATOR: Neil Cowling, Creative Development Director (RadioWorks & DigitalAudioWorks) SPEAKERS: Gary Goodman, President, Europe (AdsWizz); Simon Gooch, Nordic Director (RadioPlay); Hossein Houssani, Global Head of Programmatic Solutions (Havas Media Group); Nicolas Bidon, Managing Director (Xaxis); Alexandre Saboundjian, CEO (Radionomy)
3:30-3:50


Networking  Break

Meet other attendees

An opportunity to meet and mingle with industry leaders
3:50-4:05


Research


Toward a More Harmonious Audio Ecosystem

with Russ Crupnick (Managing Partner, MusicWatch)
4:05-4:45


Panel


Reaching the Mobile Listener

Consumers want and expect to take their listening with them everywhere. Untethered audio presents a challenge for radio, matched by the opportunity to increase time spent listening in dayparts and environments activated by smartphones, digital dashboards, and other transformative platforms. This panel will discuss best practices of mobile distribution.
MODERATOR: Paula Cordeiro, Radio Scientist (Streaming Ideas) SPEAKERS: Michael Hill, Managing Director, (Radioplayer UK); Ruth Fitzsimons, Global Head of News & Content (audioBoom); Holger Weiss, Managing Director (AUPEO!); Shankar Meembat, Founder & CEO (Exaget)
4:45-5:00


Research


Insights from "Share of Ear" Surveys

with Larry Rosin (President, Edison Research)
5:00-5:30


Keynote


State of the Industry Address

with Kurt Hanson (CEO, AccuRadio)
5:30-6:30


Reception


RAIN Cocktail Reception

Online audio's biggest and best party of the year
The RAIN Cocktail Reception

Ali Abhary
Karnaval Media Group
CEO

Ross Adams
Acast
UK Country Manager

Nicolas Bidon
Xaxis
Managing Director

Jeremy Bradley
WideOrbit
Strategic Client Director

Ben Chapman
BBC
Head of Popular Music

Paula Cordeiro
Radio Scientist
Portugal

Neil Cowling
RadioWorks
Creative Development Director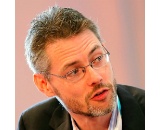 James Cridland
media.info
Managing Director

Russ Crupnick
MusicWatch
Managing Partner

Oliver Deane
Global Radio
Commercial Digital Director

Nick Emmel
Mr President
Managing Partner

Dominic Finney
FaR Partnership
Founder & Partner

Ruth Fitzsimons
audioBoom
Global Head of News & Content

Simon Gooch
Bauer Media Group
Nordic Director, RadioPlay

Gary Goodman
AdsWizz
President, Europe

Kurt Hanson
RAIN Enterprises/ AccuRadio
Founder

Brad Hill
RAIN Enterprises
VP/ Managing Editor

Michael Hill
UK Radioplayer
Managing Director

Les Hollander
Spotify
Global Head of Audio Monetization

Hossein Houssani
Havas Media Group
Global Head of Programmatic Solutions

Calum Macauley
talkSPORT
Managing Director

Stuart Mays
Global Radio
Director of Commercial Strategy

Gadi Mazor
Nobex Technologies
President & CEO

Shankar Meembat
Exaget
Founder & CEO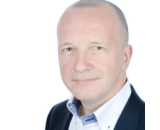 Pierre Naggar
AdsWizz
VP Programmatic Demand, Europe

Chris Price
New Slang Media
Director

Larry Rosin
Edison Research
Co-Founder/President

Alexandre Saboundjian
Radionomy
CEO

Christian Schalt
Next Level Audio
Owner

Neal Schore
Triton Digital
President & CEO

Richard Shotton
ZenithOptimedia
Head of Insight

Jenny Smith
Maxus
Head of Strategy & Planning