S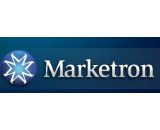 tarting today, Marketron is rolling out its Mediascape Marketplace programmatic ad purchasing solution to 2,900 stations. The company is calling the platform "the first working programmatic exchange for radio." Mediascape Marketplace was introduced in May when it executed its first programmatically purchased radio spot. In a conversation with RAIN News this morning, Marketron CEO Jeff Haley said that the May test was a proof of concept.
"Programmatic is here, and it's just a matter of time before every radio station in America is selling their inventory this way." –Jeff Haley, CEO, Marketron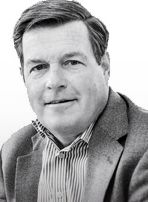 Mediascape Marketplace presents radio ad inventory directly to buyers. First-party data can be included from radio stations, and third-party data further informs the process, thanks to integrations with Nielsen, Mediaocean, Strata, and Synchronicity.
Many observers and sell-side audio publishers think of programmatic advertising as governed by real-time bidding (often abbreviated as RTB), but that is only one mode of programmatic. Jeff Haley told RAIN News that RTB is not enabled in Mediascape Marketplace: "This is walking before we run," he said. He spoke of a gradually quickening "marketplace velocity," or a need for instant pricing and execution on both the buy and sell sides.
A platform solution doesn't necessarily indicate a market around that solution. Haley told us that he has experienced strong interest from buyers — advertisers and agencies who want to market in audio, and seek a modern system for doing so at scale. "For brands, it opens up new doors to markets they may never have considered – for the first time, they can take full advantage of radio's local power."