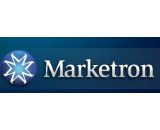 As programmatic advertising tools increasingly play a part in audio advertising, Marketron has begun executing software-driven radio spot transactions. The company executed what it calls "the first ever real time programmatic spot buy in the radio industry" last week.
The initiative derives from an agreement last April between Marketron and Jelli, in which Jelli's programmatic ad-buying software was brought into Marketron's Mediascape system for tracking radio spot inventory. The result is a system in which advertisers can see available inventory, place an order via software, and the station can close the deal on the same platform.
RAIN News spoke with Marketron CEO Jeff Haley about this interesting development, especially how it differs (for now) from instantaneous programmatic transactions in the display and video categories.
"It is real-time, and the buy goes immediately into our electronic contracting," Haley told us. "Once the buyer clicks the buy, it's an order in the system. Right now, the system is set up for the station to review orders before they are clicked into the log."
"The promise of programmatic is as much a business process shift, as it is a technology opportunity." Jeff Haley, CEO Marketron
During our conversation Jeff Haley spoke repeatedly of "velocity of the marketplace" to explain the pacing of his product development. When it comes to immediate order fulfillment, for example: "We could very easily automate the process, but we don't think the velocity of the marketplace in the early days is going to necessitate that. In these early days, the platform will function more like an exchange, but allow for [real-time] programmatic trades to be inserted when there is the need and velocity for that."
Jeff Haley noted that many station operators look at their inventory logs once a day, updating everything at that time, but that in the future that pace will accelerate — as the marketplace matures with the availability of fast-moving transaction tools.
We asked whether there is a velocity differential between sellers and buyers — in other words, are advertisers demanding more automation than broadcasters are supplying? "It depends on the category," Haley replied. "One example that might increase the demand for velocity is political advertising. Once we get to 20-25 Republican candidates [laughter], they might want to buy all the stations in Iowa at the same time, very quickly."
In the Marketron platform, advertisers are buying spots in specific radio stations, not data-defined audience segments across stations and markets. "That could change over time," Jeff Haley said, noting that Pandora is engaged in the same market-by-market enterprise. "That could change in future, but as of now, that's how buyers and buying and sellers and selling, and we need to reflect that."
As such, the new Mediascape capability is a version-1.0 release with the flexibility to respond to future demands as they occur. "We are anticipating single steps of evolution to a more elevated environment. We have built those steps in, and kept them to the side. Those steps include automated orders into logs, and input of buyer data and seller data. We spent time building modules that are to the side, waiting for the marketplace."
"The promise of programmatic is as much a business process shift, as it is a technology opportunity. The technology is relatively simple. But building a marketplace and shifting the business process for both buyers and sellers is something that requires caution."