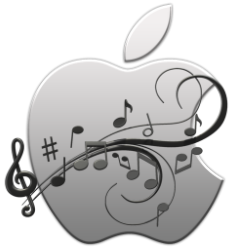 Apple has teamed with some impressive celebrity talent in the recent months, from the hire of Zane Lowe to the controversial collaboration with U2. According to the New York Post, Apple's latest interest seems to be finding popular performers to work with its new music services.
The top artist who has caught the tech company's eye appears to be Drake. The rapper has allegedly been approached with a $19 million deal to work with Apple, including as a guest DJ for iTunes Radio, the Post reported. The paper said that Pharrell Williams and David Guetta are also in negotiations with Apple.
Much of the company's activities in the music sphere have been happening in secret, with only unconfirmed rumors and speculations about the details of how it will relaunch Beats Music. The company is expected to go public with more information about its plans at the Worldwide Developer Conference on June 8-12.