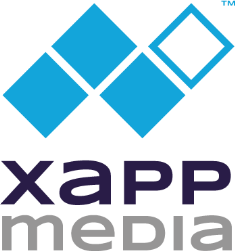 Ad technology company XAPPmedia announced the closing of a $3.8-million round of new capital funding. The private investors were not disclosed. After a previous funding round of $3-million, XAPP's total funding now stands at $6.8-million.
"Our new funding represents another vote of confidence in XAPPmedia's ability to give consumers a voice and create instant connections with content, artists and brands through mobile audio apps," said Pat Higbie, CEO and co-founder.
XAPPmedia's key product is XAPP Ads, which is a voice-activated advertising platform where streaming audio listeners can take direct-response action by speaking into their mobile devices when an app plays. Voice-activated direct response can generate a follow-up marketing email, download an app, or other calls to action. The XAPP Ads product was launched in March of last year, with launch partner NPR, targeting what XAPPmedia has coined ultramobile users.
Pat Higbie notes that XAPP Ads provide value to publishers. "Many audio publishers were initially interested by the high CPM rates that XAPP Ads command, which are 4-5 times higher than other mobile ad units," he said. "Given the industry's economic challenges and competitive limits around ad load, a three-pronged strategy to increase listening hours, CPM rates and sell-through is widely seen as essential for growth and profitability. XAPPmedia helps Internet radio publishers with all three."
Higbie said the new funding would expand the company's product lineup and customer base.