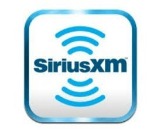 Sirius XM has agreed to pay $210 million to settle a lawsuit centered on royalties for recordings made before 1972. The settlement with Sony, Universal, Warner, and ABKCO allows the satellite radio company to play those labels' old recordings through the end of 2017. The agreement will allow Sirius XM to enter into new licenses with the labels to play the pre-1972 tracks through 2022.
Sirius asserted in an SEC filing that the settlement applies to 80% of the pre-1972 music broadcast by Sirius XM.
The state-court lawsuit derived from a glaring oversight in U.S. copyright law, which fails to protect music produced before the start of the U.S. Copyright Act, in February 1972. Because that music is free of federally regulated music licensing requirements, Sirius XM (and Pandora, and many other streaming music outlets) have not paid royalties for oldies, while publically supporting a change in federal law.
Some industry leaders applauded the settlement. "This is a great step forward for all music creators," RIAA Chairman and CEO Cary Sherman said. "We hope others take note of this important agreement and follow Sirius XM's example."
SoundExchange President and CEO Michael Huppe also weighed in: "We are pleased that these legacy artists are finally getting the respect – and compensation – they deserve for the use of their music."
This ruling does not impact the ongoing litigation Sirius XM is facing from Flo & Eddie, the company representing The Turtles.