While Pandora, iHeartMedia, and the National Association of Broadcasters (NAB) are content with new CRB rates, the royalty ruling puts smaller streamers on shaky ground, we've heard from several sources.
The source of unhappiness is expiration of the Webcaster Settlement Act of 2009, which established a carve-out for small webcasters based on total revenue. They could pay a percentage of revenue rather than the per-stream rates. Yesterday's ruling simplifies the structure in a few ways, eliminating the revenue option for one, and also erasing the difference between pureplay webcasters and radio station streams.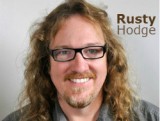 Forcing small webcasters to pay a per-stream rate (17 cents per hundred streams) starting in a few weeks for 2016 presents a financial challenge. Rusty Hodge, founder and owner of SomaFM, explained the share-of-revenue plan to RAIN News:
"Under the small webcasters agreement, it's for services that do under $1.25 million a year, and under 5 million listener hours. Ten percent of the first $250,000 in Gross Revenues, and 12% of any Gross Revenues in excess of $250,000, during the applicable year. Or 7% of Expenses during the applicable year."
With that arrangement, small webcasters could opt in to the payment plan that maximized net earnings. Rusty Hodge calculated SomaFM's payment numbers for November, then applied the new CRB rate, and found the increase to be 14 times what Soma actually paid. Looking at the prospect of his key expense jumping up by a multiple of 14, Hodge is contemplating blocking his streams in the U.S. "SomaFM and a lot of other small webcasters are going to be faced with some tough choices, including limiting or completely blocking their US-based listeners. Which may be the way to go, the majority of our listeners are outside the US anyway," he told us.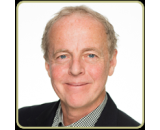 Kurt Hanson, founder and CEO of AccuRadio and Publisher of RAIN News, sympathized with the hard choices that small webcasters could face.
"For a webcaster like AccuRadio, which works hard to monetize its audience through banner ad networks and audio ad rep firms, but is just in the early days of building a direct sales force, this rate will eat up close to 100% of our total revenues," Hanson said in an email. "But I'm more worried about smaller webcasters who are serving a niche audiences, like folk music or classical music or jazz — this rate could very well drive all out of them out of business."
Hanson also predicted a strangling effect on new streaming entrants: "This rate will be an incredible barrier to entry for anyone new trying to enter the space. And a non-vibrant Internet radio industry is bad for webcasters, working musicians, and consumers alike." How did this happen? "The fact that there is no accommodation for smaller webcasters in the decision is because none of them could afford the costs of participation in the CRB process," Hanson noted, in an opinion echoed by our conversation with Rusty Hodge.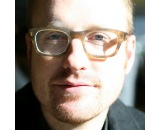 David Porter, founder and head of 8tracks, a profitable playlisting and streaming platform, had a similar sobering recognition of a suddenly tough industry for newcomers to enter. "One thing that's bad for competition (if that were intended by the DMCA) but good for *existing* internet radio services is that it effectively forecloses entry by new competitors," Porter wrote in a Medium article. "There's no longer an option for a Small Pureplay webcaster (% of revenue) so the table stakes for entering internet radio in the US are probably at least $10–15 million for an angel or seed round. Raising such a round is unlikely in a highly competitive, relatively low margin business."
Even Pandora CEO Brian McAndrews recognized the potential anti-startup effect of the CRB's simplification. "It would be a challenge for a new company to start up and pay these rates from the start."