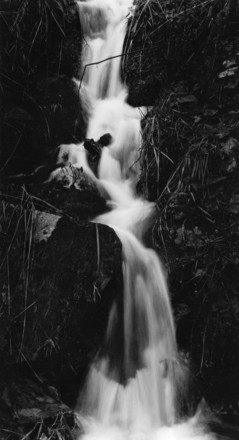 Small webcasters feel left out. The music licensing terms under which they have been operating since 2006 are about to expire. Countless small businesses, many of them streaming unique programming in specialized music categories, could shut down this week.
On December 16 the Copyright Royalty Board (CRB) fulfilled its every-five-year function of determining new royalty rates which kick in January 1, and made no mention of the Webcaster Settlement Act of 2009 (WSA), which gave indie pureplay stations special rates designed to encourage business development. The WSA expires at midnight on December 31.
As of this post, small webcasters are facing increased royalty rates to record labels estimated at eight to 14 times what those stations have been paying for years. Owners of independent streaming stations who have contacted RAIN News have expressed dismay, fury, and guarded hope that the omission of a carve-out for small webcasting represents a delayed solution that could still arrive in time.
There might be reason for hope. The CRB has not yet released its entire documentation which substantiates its rate decision and provides the legal reasoning of the three-judge panel. The full determination will not contain additional royalty terms, but it might contain information with which SoundExchange can decide whether to advocate for small webcasters. (See more about SoundExchange's role below.)
The Board did release basic per-stream rates for commercial webcasters. The headline number, 17 cents per hundred non-subscription (ad-supported) stream plays, traced a line almost exactly in the middle of what Pandora hoped to pay (11 cents), and what SoundExchange hoped to receive on behalf of music labels (25 cents).
Pandora expressed satisfaction with the new rate. But SoundExchange was officially unhappy on behalf of its label clients, stating that it would consider options. That sentiment is important for small webcasters to recognize, as a possible indicator of whether rights-holders will be in the mood to carve out special, even lower rates for low-revenue streamers. (All speculation on this matter is just that — speculation.)
The Role of SoundExchange
Whether SoundExchange, which collects and distributes webcasting royalties for labels, values the revenue of small webcasting is unknown. The question is important because it was SoundExchange which negotiated the Webcaster Settlement Act of 2009. (An earlier law, the Small Webcaster Settlement Act of 2002, authorized SoundExchange to do so.) The 2009 agreement allowed small webcasters to avoid the per-stream rate set by the CRB, by opting into a calculation that takes a percentage of revenue, for webcasters falling below a total revenue threshold.
Will SoundExchange advocate for small webcasters again? And if so, will it do so in time to prevent those indie streamers from going out of business on January 1, or soon after? Those are the questions keeping small-business webcasters awake during the holidays. (In response to a query from RAIN News, SoundExchange provided background information which informs this article, but declined to comment on the future of small-scale webcasting.)
Two facts make it seem unlikely that small webcasters will get any joy before January 1. The first is that SoundExchange has not received the full CRB determination, and therefore does not have the full story any more than webcasters do. Nobody knows when the complete documents will be released. The second fact is about advocacy — small webcasters were not represented in the two-year run-up of arguments and litigation that preceded the CRB rate announcement. Participation was expensive, so it's not a surprise that individual stations could not carry the mantle in Washington. But neither did small webcasters organize a coalition to participate, as college stations and public radio did. While the small webcaster plight might be obvious to anyone following along during the last 13 years, it was not represented in the arguments, and is not represented in the ruling.
A Built-In Assumption
It is worth noting that the expiring agreement negotiated by SoundExchange was created in the context of a less mature streaming market, with the intent of incubating webcasting businesses. The following language from the Webcaster Settlement Act is pertinent:
"It is the intent of Congress that any royalty rates, rate structure, definitions, terms, conditions, or notice and recordkeeping requirements, included in such agreements shall be considered as a compromise motivated by the unique business, economic and political circumstances of small webcasters, copyright owners, and performers rather than as matters that would have been negotiated in the marketplace between a willing buyer and a willing seller."
We asked broadcast law attorney David Oxenford whether that language describes an intentionally impermanent situation for small webcasters — in other words, whether it was assumed in 2009 that the special rates were meant to incubate business temporarily, not as a lasting haven for low-revenue streaming business. "Every WSA agreement was a temporary measure designed to remedy what were perceived deficiencies for some group or another in a CRB decision," David Oxenford told us. "They were always meant to end at the time of another CRB proceeding as, who knows, the next decision might be one that resolved the perceived inadequacies that were addressed by the WSA agreement."
In that context, it is unrealistic for small webcasters to expect the expiring statute to be renewed as a matter of course. Anything can happen, especially if small webcasters organize quickly. But in the more mature webcasting industry of 2016-2020, it might be that SoundExchange (and/or its label partners) will not be inclined to carve out new special conditions for small webcasters.
Different Perceptions of "Market Rates"
From the start of the CRB process, a key focus has been so-called real-market rates. The Copyright Royalty Board made it clear nearly two years ago that it was keen to determine what music licensing would be worth in the open market if there were a vibrant open market apart from government rate-setting. To that end, both sides of the litigation argument provided real-world examples which probably guided the CRB in its (still-hidden) full determination.
Real-market negotiations, plus tremendous scaling of the listening audience during the 2011-2015 royalty period, are the benchmarks of a more mature marketplace for streaming music. In this new landscape, there might not be motivation to create a trench of special conditions for small webcasters in a vibrant and high-stakes industry with much greater context to settle on a single perceived cost of music. Record labels might generally prefer to concentrate webcast listening in platforms that pay out the regulated value of music — especially since SoundExchange and the labels did not get the higher rates that they perceive as true market value.
While there is business logic there, any loss of small webcasters would be an impoverishment of the online audio universe, diminishing its variety, vibrancy, locality, and entrepreneurism. At RAIN News we have celebrated pureplay Internet radio, from indie stations highlighted in the Pureplay of the Day feature to the "Single-Stream Webcaster" category of the annual RAIN Awards.
Reactions and Strategies
No source has given RAIN News any reason to think that a new special royalty arrangement for small webcasters will come by year end. At this moment our speculation is that webcasters of all sizes, and the supply side of the business, will be forced to adjust to an un-tiered rate structure on January 1, for some amount of time. It could be that the new royalty plan represents a new long-term business ecosystem for streaming. If that's how it plays out, we have heard that some small and specialized Internet radio stations will change their revenue models, geo-target their streams away from U.S. listeners (which some owners are already planning), or simply close.

The crisis management affects some Internet radio brands that listeners might not realize fall into the "small" category. One is Digitally Imported (DI.fm), a well-known and respected electronica platform with dozens of stations and an ambitious roadmap for expanded services. A few days ago DI listeners received an email from founder Ari Shohat, concerning the CRB situation. "In order to maintain profitability and continue to keep this great music available, Digitally Imported is also making some hard decisions to limit our free streaming service in the near future," the letter said in part. It encouraged listeners to upgrade from free accounts to premium ones, which generate higher-margin revenue for Digitally Imported.

Some small webcasters present the cost crisis to their audiences in more detail. Atlantic Oldies 2ng posted an open letter specifying its streaming rate and projected royalty cost. The station averages 11,000 listening hours a month, and plays 17 songs per hour, which spins out a 2016 royalty obligation to labels of $318/month. That's a deal-breaker for this station, which calls the new rates "unsustainable."
SatinJazz, which plays female jazz vocalists, informed its listeners of the situation with a definite "going off the air" notice. "At the [CRB's] pay-per-performance rate it will be impossible for me to continue broadcasting SatinJazz from 1 January 2016," the letter asserts. "The CRB ruling is effectively killing off these lower tiers of the internet radio industry."
Taking Control of the Licensing

Radio Mystic, which plays three electronica stations hosted on the Live365 platform, is also scrambling for a solution. But unlike some other small webcasters, Program Director Pete Havey has laid down a path that could enable his audio business to go in another direction. In addition to traditional streaming stations, Havey has developed a small network of music podcasts that correspond to the stations. Music licensing in podcasting is entirely different from radio streaming, and is not connected to the CRB process. To make his podcasts legal, Havey has built a library of directly licensed music submitted by artists who own their rights and agree to a legal non-exclusive use by Radio Mystic. Pete Havey told RAIN News that he could limit his radio streams to that bucket of royalty-free music, but it would be laborious to execute that plan, and would reduce the variety of his streams. Further complicating his thinking is that Live365 is increasing its platform cost, according to Havey. So, at this moment the plan is to move Radio Mystic entirely to podcasting.
The direct-license strategy might seem like a heavy lift to many small webcasters, especially if starting on that path from scratch. But on balance, Pete Havey recommends the model to station owners. "The obvious downside is that the music library options are quite limited compared to being able to play whatever you like, the effort to get artists to sign an agreement takes time and detailed record keeping is involved! But if the goal of the broadcaster is to bring a truly unique mix of music to their listeners, and to help indie artists get the exposure that they need, then I'd definitely recommend the broadcast agreement strategy," Havey told RAIN News.
Hope

Bill Goldsmith runs Radio Paradise, one of the most venerable and respected small webcasters. An ex-radio DJ and program director, Goldsmith is credited with starting the first full-time radio webcast in 1995 at KPIG, and started Radio Paradise in 2000. Goldsmith told RAIN News that he is considering his options for the new year, but probably won't take immediate action on January 1, and is hopeful for legislative support.
We asked Goldsmith whether he thought SoundExchange and the labels should feel motivated to assist small webcasters. "Stations like Radio Paradise, SomaFM, & Digitally Imported have inherited and expanded the role traditionally played by community & college FM stations," he said. "We're a vital source of exposure for artists who would easily be lost in the hit-driven universe of mainstream music outlets, so yes, it seems to me that SoundExchange's constituency would be best served if we were able to continue operating."
Like Rusty Hodge, who operates SomaFM and is considering pointing his streams away from U.S. listeners, Bill Goldsmith is also mulling the geo-fencing solution. "We'd probably be forced to restrict stream access by US-based listeners, possibly moving to a subscription-only model for US listeners. This would drastically reduce our US listenership. It would almost certainly also reduce the amount we pay in royalties to SoundExchange."
For Bill Goldsmith and Radio Paradise, these final days of December comprise a hopeful wait-and-watch period. "We'll be waiting at least until the end of January before we make any changes, as my best guess is that SoundExchange will be willing to work with us."