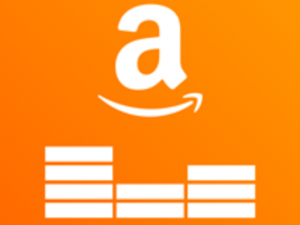 The holiday shopping period is usually a gold rush for retailers, and Amazon is no different. The company issued a press release with some key points from its December performance, and it revealed not just powerhouse results from the shipping and retail departments, but a surprisingly strong outcome for Prime Music as well.
Amazon is unusual in the digital music space in that its music subscription is part of the overall Prime service, which offers free two-day shipping and a streaming video service as well as tunes. The membership program saw an influx of more than 3 million people in the third week of December alone, a massive success for Amazon. The company's ability to generate that much audience growth in such a short period is a positive endorsement for its bundling approach.
More importantly, the audience growth did accompany some big numbers specifically for the music component. Prime Music had an increase of 350% in worldwide plays over the holiday period compared with the same season last year. Holiday music plays also jumped up more than 300%. The service offered an exclusive holiday album from Train that secured millions of streams. The top-played album was Michael Bublé's "Christmas," while "No Place Like Home for the Holidays" by Perry Como was the top single track. Amazon's in-house holiday offerings were also the top playlists and stations in the music service.