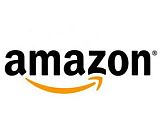 Amazon Prime is the latest major company to add a concerts and live performance angle to its streaming service. The company has made Qello Concerts available as an a la carte channel for its Prime members. Qello has a catalog of on-demand concerts and musical performances by artists from Queen to Beyonce, from Nirvana to B.B. King.
Qello is an initial member of the Amazon Partners Streaming Program, which brings a la carte third-party video content to the platform. Other partner channels include Showtime, Starz, and the SundanceNow Documentary Club.
On its surface, this is a straightforward way for Prime members to easily access live music content. We've seen that this is an area of interest, with startups pursuing the niche as well as more established digital content platforms working to expand their offerings in this space. But it's also an exciting step toward the cord-cutting vision of the future.
Many viewers, especially of the younger, digital-native generation, are disenchanted with the bundle approach of cable companies and have been clamoring for cheaper packages and the ability to purchase only the content they want. Amazon seems to be the first major player in online video to put that a la carte feature into action.
It isn't quite the utopian vision of television. The Streaming Partners are add-ons to the bigger Prime membership program. But this is still what makes Amazon so interesting and unique. It is gathering strength to become a central player in digital entertainment. The video service was initially just a cool perk for people who wanted free shipping, but as Amazon put more resources into it, Prime Video became a serious option for the cord-cutting crowd. Could Amazon have similar goals for audio? Prime Music started small and casual, with a handful of lightweight special features. But if Amazon gives it the video treatment, Prime Music could turn into a surprise powerhouse as well.