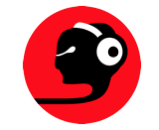 Live music specialist nugs.net announced the debut of a streaming service. Nugs.net's original platform was a download store focused on concert recordings. Now the streaming subscription opens up nugs.net's thousands of concert recordings to on-demand listening. Other features include playlisting, social shares, and curated weekly featured show selections. A fee of $12.99 a month offers unlimited access to the catalog, or fans can pay $129.99 for a full year. The service offers a week-long free trial.
Those who don't subscribe can still listen to a rotating collection of featured shows for free. They can also tune in to a free radio stream of concerts chosen from the company's archives.
Streaming services and live shows have been finding increasing amounts of overlap in recent months. Deli Radio just rebranded as Magnifi, offering more integration between local music venues and mobile listening. Beatport announced this summer that Spotify will get exclusive video content from shows by parent company SFX. And the new mobile app from Ministry of Sound will offer streams of live shows at the company's club on weekends.