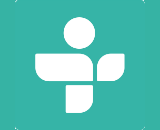 TuneIn added a monthly subscription plan ("TuneIn Premium") to its free-of-charge platform today. At the same time, the company is announcing over 60-million monthly active users.
TuneIn Premium is launching with several new content initiatives:
Baseball: Audio play-by-play of every single MLB game. This new partnership is positioned as the tent pole feature of TuneIn Premium. "MLB is the gold standard in professional sports and its mobile availability on TuneIn will anchor our new subscription service for years to come," said CEO John Donham. Spanish broadcasts are included in the MLB component.
Audiobooks: Over 40,000 of them. A TuneIn spokesperson told RAIN News that TuneIn Premium's pricing ($7.99/month in the U.S.) competes aggressively with Audible.com, an audiobook online delivery service. Major publishers are represented.
Soccer: TuneIn has been streaming select soccer events and publicizing large audiences for them. Barclay's Premier League and Bundesliga are both incorporated into Premium.
Commercial-free music: TuneIn has partnered with Digitally Imported, JazzRadio.com, and several other partners to create ad-free listening experiences.
We tested TuneIn Premium in web-browser mode, and in the Android app. Gratifyingly, the phone app recognized our recently acquired Premium status immediately, without need for an app update. (We wish all apps were that smart.) We had to poke around a bit to find the Premium offerings — there is a new choice for Premium in the Browse menu. Everything works well in TuneIn's accustomed ultra-clean interface.
TuneIn Premium is launching in the U.S., Canada, and the U.K. Pricing is $8.99/month CAD and £5.99 in Britain. there is a one-month free trial, credit card required.