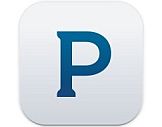 Online radio company Pandora has signed a multiyear licensing agreement with Warner/Chappell Music. Details of the arrangement with the publisher were not disclosed. However, as with most of Pandora's direct deals, the public statement is that the partnership will offer increased rate certainty and product flexibility for Pandora, while Warner/Chappell receives improved royalties for its songwriters.
Pandora has been active in making direct licensing deals over the past two years. Following a landmark deal with indie label group Merlin, Pandora has successfully negotiated direct deals with Sony/ATV, SONGS Music Publishing, and Naxos.
These deals with publishers are not impacted by the upcoming Copyright Royalty Board ruling, which is expected tomorrow. Additionally, any of Pandora's direct deals with labels will supplant the CRB's statutory licensing decision.