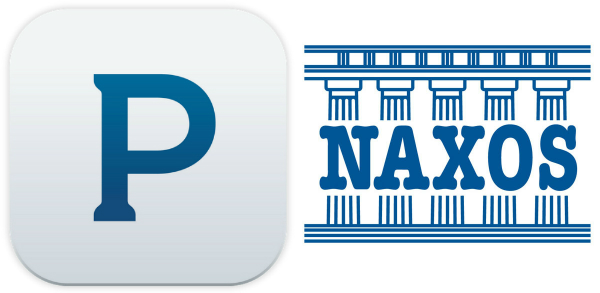 In another demonstration of "willing buyer, willing seller" deal-making, Pandora has negotiated a direct licensing deal with Naxos, one of the world's most prolific classical music labels.
"This deal represents another important step in Pandora's efforts to become an indispensable partner to music makers," said Brian McAndrews, CEO of Pandora. "We have a passionate base of classical music listeners, and our agreement with Naxos ensures we can continue expanding the audience for their unparalleled catalog."
Naxos has been involved in streaming for many years. It was the only at-launch label in Rhapsody when that platform started in 2001. Naxos operates two of its own streaming services, one of which, ClassicOnline HD, launched in January.
Before this, Pandora's most widely publicized private negotiating effort was with the international consortium of independent labels, Merlin — that deal closed in August of last year. Details of that arrangement, which were included in Pandora's royalty-rate argument submitted to the Copyright Royalty Board (CRB), and revealed by RAIN News, includes a "steering" agreement whereby Pandora pays lower music license rates in exchange for certain levels of exposure to Merlin music. Pandora executives have explained at length that such steering keeps intact the integrity of the Music Genome, Pandora's music intelligence layer which selects tracks in user stations.
Pandora's private label licensing deals are important for two reasons. First, they benefit the company by giving it control over costs. Lacking privately negotiated licensing, Internet radio services like Pandora use statutory licensing, with rates set by the government. New rates will be set in December of this year, to affect the 2016-2020 royalty period. Pandora has expressed optimism about the rate-setting process, but its investors could be understandably shaky when the company does not know the future cost of its content. CEO Brian McAndrews acknowledged as much in the recent quarterly earning call.
Private licensing deals are significant for another reason. The CRB process of setting government-mandated rates has been distorted, some audio publishers believe, by a lack of real-world deal-making examples which could establish a value of licensed music that isn't theoretical. Pandora used its Merlin deal as an anchor example in its initial argument brief. Presumably, the Naxos agreement could bolster Pandora's case during this year-long lead-up to new rates.
We reached out to Pandora to ask whether the Naxos licensing agreement includes similar "steering" as with Merlin, and received a polite "no comment."