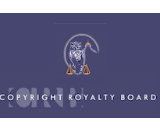 (revised version. A previous version of this post indicated that the public announcement would occur Wednesday.)
---
As the webcasting world is poised with anticipation, The Copyright Royalty Board (CRB) has just announced that its royalty rate-setting decision will be publicized released on Wednesday. The CRB will deliver its ruling to the Register of Copyrights, and the process participants, for review and removal of sensitive information that will be redacted from public documents.
The process of redaction and full release of the full CRB ruling could take weeks, according to broadcast law attorney David Oxenford. But, per the CRB announcement today, the new webcaster royalty rates for 2016-2020 will be posted on Wednesday of this week, minus the argument summaries and judges' reasoning that will come later.
Here is the CRB announcement:
On Wednesday, December 16, the Copyright Royalty Judges will issue their written determination in Docket No. 14-CRB-0001-WR, the Web IV rate-setting proceeding for the years 2016–2020. Initially, the judges will deliver the written determination only to the Register of Copyrights for her statutory review and to the participants in the proceeding so they may determine which portions, if any, contain confidential information that must be redacted from the version that will be released to the public. At the same time that the judges deliver the written determination to the parties and the Register, the judges will post an announcement on the Copyright Royalty Board website setting forth the webcasting royalty rates for the 2016–2020 rate period. Neither the judges nor the staff of the Copyright Royalty Board will respond to inquiries about the upcoming determination.
Release of the CRB ruling will conclude (pending any appeals) the Webcaster IV ("Web IV" above) process which sets blanket music licensing rates paid by webcasters to labels and artists. See this prep sheet for everything you need to know.
Stay with RAIN News for coverage. CLICK HERE for sign-up to the RAIN Daily Digest, the leading email newsletter of the streaming audio industry.