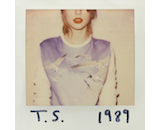 Taylor Swift has announced that the concert video for her 1989 World Tour is going to be an Apple Music exclusive. The video will be available starting Dec. 20. Swift said she would do an interview about the world tour on Beats 1.
Before it even launched, Taylor Swift made perfectly clear that she was going to ally with Apple Music. That's likely a reason why her open letter about the streaming platform's royalty plans during its free trials got such a rapid response from the tech business. It's a partnership that makes sense, with Swift leading the artist charge against freemium and Apple Music positioning itself as a performer-friendly, subscription-only platform.
Swift's approach does seem to require walking the tightrope. Yes, she has legions of adoring fans willing to put money into her creative work. But she'll have to continue being the queen of fan service in order to not just retain this degree of stardom, but to continue holding the leverage to make these bold business moves. Her fans need to want to make these leaps to exclusive platforms with her. If Swift spreads them too thin – such as, hypothetically, also requiring them to have a YouTube Red subscription to get other exclusive content – she may face blowback.
That means she's gambling that Apple Music will remain relevant, at least for awhile. Considering Apple's resources and clout, it is unlikely that the tech company's streaming platform will disappear any time soon. But there have been some warning signs that show the company is far from infallible. The critical response to Apple Music has been deeply divided; the service has some serious fans, but others found it decidedly underwhelming compared with other options.
For now, this is a big power play from both parties.