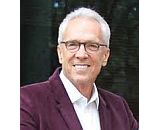 As news spread about Hubbard Radio acquiring 30% of PodcastOne, we talked to Norm Pattiz, co-founder of PodcastOne and evangelizing advocate of podcasting, on the phone.
"I'm very excited about this, obviously," Pattiz told us. "Hubbard is a terrific group, a private company and family business. It's going to be a pleasure working with them."
We asked about any operational changes in the wind, now that PodcastOne has an influential partner.
"We got some money for this," Pattiz said with a laugh. "It gives us a budget. You don't raise money without telling people how you're going to use it. We're going to hire more people in sales and marketing. We'll probably open up in Chicago and maybe Atlanta."
But the day-to-day?
"Nothing has changed about the way we're running the business. We'll run it the way we're running it."
"We have a great story to tell. We get a great response everywhere we tell it. We need to tell it to more people. My focus when I was funding the company myself was getting the company to profitability so people could see that our model was solid. We got to profitability. Now we wanted to show that others had confidence in our business. There's no better way to do that than by taking in an investor — especially a strategic investor, who has a similar vision. "
Norm Pattiz has said that podcasting could help radio. We asked about that.
"This is part of radio. It shouldn't be separate from broadcast radio. I've been in radio for a long time. I loved it when all we did for 20 years was grow. That's not the case anymore. The central reason for that is, the radio industry has not moved quickly enough to embrace other forms of distribution. iHeart has, CBS has, we think maybe Cumulus is — but I'll tell you for sure that Hubbard has. There isn't a company that's more devoted to radio than Hubbard."
Pattiz expressed satisfaction that his company, which he has self-funded until now, is powered by an infusion of cash, but not entirely sold. He compared the deal to Midroll's recent acquisition by E.W. Scripps.
"There was a major announcement 10 days ago when Midroll, a company about two-thirds our size, got bought. They sold their company entirely. There are people who wanted to buy our company. We didn't want to sell it totally. First of all, Kit [Gray, co-founder] and I are having the greatest time of our lives. I'm way more happy running a company with 30 employees than I was a company with 3,000. We think this is just the beginning, so neither of us was looking for an exit package."