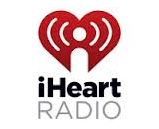 iHeartRadio announced a new audience milestone: 70-million users have registered with the streaming platform. iHeartRadio told RAIN News that the 70-million milestone was reached faster than the growth of Facebook or any other music service. iHeartRadiio is four years old.
In its blog announcement, iHeart notes that Taylor Swift is the platform's most popular "seed" artist for personalized stations. Those stations draw from a catalog of 20-million songs representing 800,000 artists. 580-million custom stations have been created.
iHeartRadio is participating in the tidal flow of mobile listening, with 60% of its streams delivered through phones and tablets. The app has been downloaded over 600-million times.
The company didn't call out the 70-millionth registered user by name, but did disclose that the individual is from Detroit, and that his/her first act was to create a Morris Day playlist.