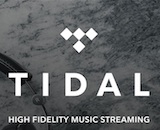 Jay-Z's efforts to purchase streaming services Tidal and WiMP from Aspiro generated a bit of drama, but the hi-res streaming service is relaunching today with even more celebrity backing. Performers including Madonna, Kanye West, Deadmau5, and Beyonce took to social media to tout the platform with the #TIDALforALL hashtag.
While the star power can certainly help raise the profile for business (it currently has just 17,000 paid subscribers), it's unclear whether the service will be getting any changes to its features or design under the new management. The official relaunch is at 5 pm Eastern, but until the website comes back and Jay-Z completes his press conference, we're not sure what else might be new.
Tidal and WiMP, which were were similar in features but served different markets, are being combined under the Tidal branding. The streaming platform will be continuing its global expansion into six more markets by the end of the second quarter. It plans to add Poland, Australia, Hong Kong, Quatar, United Arab Emirates and Germany to the existing roster of 31 markets.