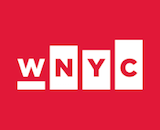 New York Public Radio has announced plans for a new division that will focus on creating podcasts. WNYC Studios, which is slated to launch this week, will be working on shows called "The New Yorker Radio Hour," "Only Human," and a spinoff of "Radiolab." It plans to raise $15 million to support the new programming.
"This is the way we will become a much, much bigger content company, period," Dean Cappello, WNYC's executive vice president and chief content officer, told the New York Times.
The new division will allow WNYC to control the distribution for all of these programs, a task that used to be handled by NPR. Over the summer, WNYC took over the distribution of its "Radiolab" and "On the Media" shows.
Podcasting has been a growing topic of interest for audio companies of all sizes. We've seen Spreaker, PodcastOne, Panoply, and HBO making adding to their programming rosters just since August. Even legacy and print media brands are hopping on the bandwagon. Considering the current scope of podcast reach and how it's projected to grow, it's little surprise this audio format is getting extra attention from the business side.