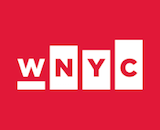 WNYC announced that it will take over the distribution of its shows Radiolab and On the Media. The public radio outlet will begin the distribution on Oct. 1, and will also self-distribute its new collaboration with the New Yorker. The move ends WYC's distribution arrangement with NPR for those programs.
Tom Hjelm, executive vice president and chief digital officer at WNYC, said that it will not charge affiliate fees to stations carrying the shows. He added that stations should not see any financial impact from the change and noted that thus far the response from them has been positive. Hjelm also said that WNYC has been satisfied with its relationship with NPR and is considering other collaborations with the organization in the future.
WNYC isn't the first public-radio content creator to make headlines by moving its distribution. The hit program This American Life began self-distributing a year ago, using the PRX exchange to handle episode delivery.