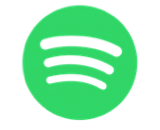 Spotify's UK subsidiary published financial results for 2014. The filing with UK's Companies House revealed 21% increase to revenue, totalling £159.1 million. Advertising revenue jumped to £11.1 million in 2014 from £10.2 million in 2013. Subscription revenue also increased, reaching £119.2 million over £92 million the year before.
It is interesting to observe the difference in earnings growth, between Spotify UK's subscription revenue and its advertising income. Both grew in 2014 — ad revenue jumped nearly nine percent, and subscription earning spiked nearly 30%. And nominally, subscription money is ten times higher than advertising money. But ad-supported listening is not an afterthought in company thinking, across all its regions. Spotify developed a geo-targeted ad product with Triton Digital last December, and recently commissioned a large-scale study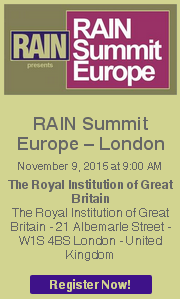 from TNS to measure how Spotify audiences in 15 European countries complement radio listening, to the potential benefit of advertisers. (NOTE: Les Hollander, Spotify's Global Head of Audio Monetization, will present results of that study at RAIN Summit Europe, November 9 in London.)
Spotify credited the growth to increased mobile participation. Streaming use doubled in the UK during 2014, which could be further helping the performance of this branch. Despite those positive revenue results, the company posted an after-tax loss of £1.2 million; in 2013, it had profit of £2.6 million.
As a whole, Spotify's 2014 financial results were last pegged at €1.08 billion for revenue with an operating loss of €165 million.