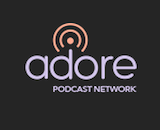 Spreaker announced a new feature with the launch of the Adore podcast network. This series of eight shows is selected and powered by Spreaker, but will live on a separate website.
"This new Adore Network is an effort to promote, feature and drive advertising revenue to shows on the Spreaker platform," said Rob Greenlee, the company's recently-hired head of content. "We are also excited to see Apple support our effort with the Adore Network and a Spreaker Network pages in the Apple iTunes and iOS podcasting app."
Greenlee is hosting one of the Adore programs, Spreaker Live Show. The other programming for Adore includes:
Amateur Traveler, hosted by Chris Christensen
Air-Raid Podcast, hosted by Aaron Roden
Evolver Show With Erin Sharoni
Mark Levine's Inside Scoop
The Jeff Adams Show
The Doug Stewart Show
The Sibling Rivalry
The press release calls these the "founding shows" for Adore, implying a potential future expansion.