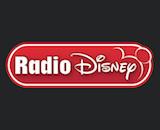 Radio Disney is continuing its digital revitalization with a launch on iHeartRadio. The Radio Disney programming will now be accessible on iHeartRadio apps across all 60 of its available platforms.
"Radio Disney aims to continuously provide our listeners with the music and entertainment they want in the most accessible way," said Phil Guerini, Radio Disney's vice president of programming and general manager. "By teaming up with iHeartRadio and its portfolio of platforms, we will be able to expand our content reach to millions of additional listeners that consume radio via digital streaming."
Radio Disney shuttered most of its terrestrial radio stations last August in response to the uptick in streaming. Since then, the company has been making more and more partnerships in the digital space, including deals with Slacker and with iBiquity.