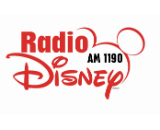 Radio Disney has started its migration into the digital realm thanks to three new stations arriving on Slacker. The new additions are Radio Disney, Radio Disney Junior, and Radio Disney's Top 30 Countdown.
"Radio Disney wants to be everywhere our listeners are, and that's increasingly on digital services like Slacker Radio," General Manager Phil Guerini said. He added that the change would allow Radio Disney's audience to experience the stations "in a whole new interactive, customizable and easily accessible way."
Slacker seems like a good choice for curated Disney content, especially list-oriented shows like the Top 30 Countdown. In a conversation with RAIN News, Slacker SVP of Content Programming Jack Isquith evangelized hhighly curated programming. "When we do things like Grammy A to Z, or the Top 101 Songs of the Century, or The 55 Most Embarrasing Facebook Songs, we think those are mass-appeal plays," he told us. "Curated stations like "Countdown" and "A to Z" tend to do upwards of three times the time spent listening as their counterparts."
Disney shuttered 23 of its 24 terrestrial stations back in August as preparation for a push into online platforms.