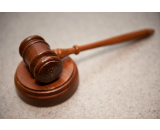 Traditional radio is now a litigation target over music licensing of pre-1972 recordings, thanks to an action filed in a California state court by ABS Entertainment.
As we have regularly been reporting, Pandora and Sirius XM have been defending lawsuits filed in state courts by owners of recorded music produced before 1972. The so-called pre-1972 music licensing issue hinges on a loophole on federal copyright law, which fails to protect oldies produced before the law took effect in February, 1972.
Plaintiffs have taken to state-court actions to sidestep the federal exemption. In June, Sirius XM reached a settlement with the three major labels (Sony, Warner, Universal) and ABKCO, relieving the satcaster from litigation from those companies through 2019. Flo and Eddie, another pre-1972 litigant, challenged that settlement, but the challenge failed.
Now, ABS Entertainment, a rights-holder for Al Green, Willie Mitchell, and other artists, has filed a complaint in a California state court, targeting three major radio groups: iHeartMedia, Cumulus Media, and CBS.
In this interesting milestone along the twisting pre-1972 highway, the defendants operate primarily on a platform — over-the-air radio — which is federally exempt from paying label royalties entirely. That exemption does not cover radio-station webcasts, though, which is certainly part of the complaint. the filing also mentions broadcast radio and HD radio. So, it could be that the lawsuit will reach beyond streaming performances of pre-1972 recordings, as a test of how state law interprets over-the-air liability.