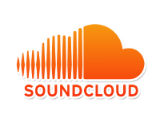 The summer 2015 edition of Next Big Sound's music industry report may be the last one to highlight SoundCloud. The online audio platform is no longer reporting to the data analytics expert. Next Big Sound tweeted to a client that SoundCloud opted to cease reporting last month, and a rep from SoundCloud confirmed the decision to Music Ally: "With the recent acquisition of Next Big Sound by Pandora, we have decided, as a normal course of business, that the time has come for Next Big Sound to discontinue using SoundCloud's API."
Pandora picked up the company in May of this year, adding its marketing-focused capabilities to the existing in-house skills for analyzing music and user activity. "By folding in their broad data architecture and applying it to our more than 80 million active monthly users, we will be poised to become the most powerful and effective marketing and promotions tool for artists, managers, agents, publishers, promoters, labels and brands across the music industry," Pandora said at the time of the acquisition.
SoundCloud may be the only departure from the Next Big Sound ecosystem thus far, but it's understandable that other online music companies might be skeptical of letting Pandora see what's happening behind the scenes. The summer report actually had a favorable snapshot of SoundCloud, showing 4.9 billion plays at the platform in May 2015.