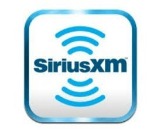 Last month, Sirius XM agreed to a $210 million settlement with labels regarding copyright royalties for playing songs recorded prior to 1972. Although that ruling did not appear to have any bearing on the other legal cases artists have brought against the satellite radio company, Flo & Eddie is trying to block the deal.
The legal team representing members of The Turtles is seeking an injunction that would stop the settlement being paid to the record labels. "Sirius XM and the Major Labels purported to settle claims for the use of pre-1972 recordings owned by other Class members, and by doing so usurped the role of the Court and Class Counsel," said Henry Gradstein, the legal representative for Flo & Eddie.
The band members want the money to be paid into an interest-bearing account under the court's control. They are also claiming that the suit just followed on the heels of the challenge made by Flo & Eddie and is an effort to interfere with the class-action process started in that litigation.
"To obtain the benefit of that work without paying for it (and, thus, reaping where they have not sown), the Major Labels entered into a settlement that compensates them and excludes Class Counsel," the injunction motion read.
A representative from the RIAA, which was a party in the $210 million settlement, responded to the injunction request. "We have great respect for the Turtles and the work they have done to help secure payment for pre-'72 recordings," the rep said. "However, their application is without merit and could force the delay of long-awaited payments to artists and labels who created iconic music for generations of fans."