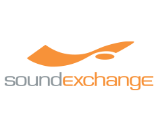 David Byrne joined SoundExchange as a board member back in May, and today he put his star power to work on the Capitol Hill. He joined SoundExchange CEO Michael Huppe in a meeting with Rep. Jerrold Nadler (D-N.Y.), a co-sponsor of the Fair Play, Fair Pay Act.
When the bill was first announced, SoundExchange was immediately on the bandwagon. "The Fair Play Fair Pay Act introduced today will bring much needed reform to the music industry and addresses many of the issues that plague the recorded music industry," Huppe said at the time. Billboard doesn't have any further details about what the three men discussed in their meeting, but royalty rates and music business were likely the key topics.
The Fair Play, Fair Pay Act is just one piece of legislation currently under consideration that could have an impact on the music industry. The Local Radio Freedom Act is seeking to prevent the addition of new fees or royalties for local broadcasters, putting it in direct opposition to Nadler's bill. The Songwriter Equity Act is also making an effort to protect payments to publishers and composers.