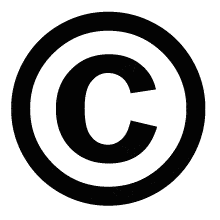 The congressional copyright melee has taken a new turn today as a bipartisan group of Representatives introduced new legislation aimed at revising and equalizing the royalties paid by terrestrial and online radio services. The Fair Play Fair Pay Act of 2015 includes a move to have terrestrial radio stations pay royalties to performers in addition to the songwriters and publishers. It would also establish a public performance right for recordings made prior to 1972, when federal copyright law took effect. It also proposes minimum fees to be paid by different types of services and would create a single rate-setting standard for all non-interactive services.
"The Fair Play Fair Pay Act fixes this broken and unjust system by making sure all radio services play by the same rules, and all artists are fairly compensated," said Jerrold Nadler, D-NY, one of the bill's co-sponsors.
SoundExchange has already come out in favor of the proposed act. "The Fair Play Fair Pay Act introduced today will bring much needed reform to the music industry and addresses many of the issues that plague the recorded music industry," President and CEO Michael Huppe said. The National Association of Broadcasters, on the other hand, was dismissive: "It is disappointing that this bill retreads years-old policy positions rather than advancing the copyright dialogue through policies that help grow the entire music ecosystem."
The Fair Play Fair Pay Act stands as a counterpoint to the Local Radio Freedom Act, which would block placing any new fees or royalty payments on local radio stations for their broadcasts. With both acts now on the congressional floor, plus the Songwriter Equity Act pushing for more money to go to composers and publishers, copyright issues are the hottest topic for the music industry right now. Bear in mind that the Copyright Royalty Board is also currently hearing arguments that will inform its decisions for the 2016-2020 period. It's possible that the supporters and opponents of each piece of legislation is trying to squeak in every legal edge that they can before those rates are set.