Additional reporting by Anna Washenko, Kurt Hanson, and David Oxenford. 
---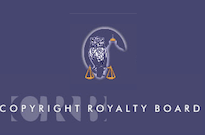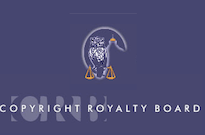 Eleven webcast companies have filed written arguments with the Copyright Royalty Board, as the streaming industry moves inexorably toward a new licensing period for the use of music recordings starting in 2016. The filing deadline was last night at midnight.
These are the participating companies in the CRB rate-setting process which met the deadline:
National Association of Broadcasters (NAB)
SoundExchange
iHeartMedia
Pandora
Sirius XM
AccuRadio
National Public Radio (NPR)
National Religious Broadcasters NonCommercial Music License Committee (NRBNMLC) and the Educational Media Foundation (EMF) combined
GEO Music Group
Harvard Radio Broadcasting (WHRB)
Intercollegiate Broadcasting System (IBS)
Some webcast brands that expressed early intent to participate with argument briefs, but have not submitted, are Rhapsody, Apple/Beats Music, Idobi Radio, 8tracks, Spotify, digitally Imported, and the Digital Media Association (DiMA).
Ongoing RAIN News coverage will examine arguments from participating companies.
NAB and SoundExchange
Today we looked at the National Association of Broadcasters (NAB) and SoundExchange documents, and found an interesting opposition. The two petitions use some of the same language, but to opposite purposes. The NAB serves the broadcast industry, which in the radio segment is involved in the CRB process by webcasting radio station streams. SoundExchange is the collection and distribution entity for recording artists and record labels. Naturally, these two organizations are arguing for different results.
The NAB called for starting at a ground level in the license fee discussions so that the results would "represent rates that would be agreed upon by a willing buyer and a willing seller in an 'effectively competitive' market." In its comments, the group noted that the existing rates mostly stem from proceedings that ended in 2007, and commented that market conditions were dramatically different from the present. the NAB further argued that the 2007 result was unstable, as most of the services which were in operation at that time have since failed. Hence the NAB's request that the CRB "start from scratch."
SoundExchange, for its part, argues "for rates that reflect a fair market value for recorded music […] based heavily on evidence of other deals that exist in the marketplace."
Common language and fair-market concepts aside, the NAB wishes for reduced royalties to artists/labels for radio web streams, while SoundExchange is pushing for more money flowing to its constituency: "SoundExchange is seeking an increase in the per-performance rate, as well as a rate structure that requires services to pay the greater of that per-performance rate or a flat percentage of revenue."
The NAB arguments must overcome an existing inequity which benefits American radio stations: Terrestrial broadcasts are legally exempt from paying performance royalties to artists and labels, and always have been. There is significant push-and-pull over that fact, as expressed in two Congressional hearings this summer. In the NAB's CRB submission, the same argument used to justify the exemption is advanced to substantiate a request for lowered webcast royalties.
The NAB differentiates radio webcasts from music services by asserting that music is not the main point. "Broadcasters devote their resources to developing personalities who can connect with and form relationships with listeners, to producing the non-music elements of their programming, and to finding other ways to connect with and serve their audience […] the audiences who listen to their streams are not typically looking for a music delivery service — rather, they want to maintain their connection with their local station."
SoundExchange advocates for music creators. "SoundExchange is guided by a single principle — all creators deserve fair compensation, whenever and wherever their music is used," said CEO Michael Huppe.
Timetable
New royalty rates, which might and might not differ from current rates and models, will be set no later than December, 2015. The affected royalty period runs from the start of 2016 through 2020. The successive five-year royalty terms contribute to multiple industry frustrations over law moving slower than media technology and consumer behavior.
The NAB's Introductory Memorandum to the CRB is publicly available here. The SoundExchange submission to the CRB is not yet available; the company sent a press release this morning with key points.