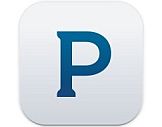 Pandora has been growing its international audience since launching in Australia and New Zealand. That base of listeners could grow even more thanks to a partnership in the region with Ford Australia that will put the radio app in up to 60% of all new cars in 2015, according to The Music Network.
Rick Gleave, Pandora ANZ's director of business development, said the tie-up makes Pandora the most enabled streaming service in Aussie cars and would help the online radio platform to capture more listeners. Managing Director Jane Huxley said that the company would follow in the steps of the U.S. branch and run ads targeting Australian drivers to sign up for subscriptions.
Pandora also has arrangements with car manufacturers Holden and Mazda, further establishing its in-car presence in Australia.