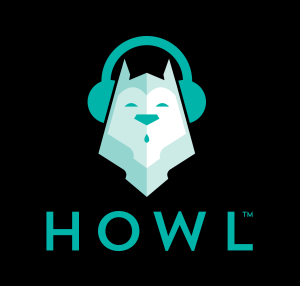 Midroll Media, freshly in its new home as a wholly owned subsidiary of E.W. Scripps, announced today the lauch of Howl Premium, a subscription service that delivers ad-free, curated podcast listening. The new app is available to iPhone and iPad users in the iOS store, and on the web at Howl.FM. Android coming soon, according to the announcement.
Howl Premium is a launch-and-evolve product that today offers ad-free listening to the programs Midroll represents in its podcast ad network. The marquee show is WTF with Marc Maron, one of the world's most successful on-demand audio programs.
While the removal of advertising is a clear selling point for the $4.99/month subscription cost, packaging the back libraries of long-running shows is an added value. We found Marc Maron's 600-plus archive easier to view and access than in Apple's Podcasts smartphone app, which is a key discovery and playback venue for millions of listeners.
Midroll promises a curated discovery experience that will broaden over time. Original programming will be featured, encouraging comparisons to Netflix for video. Howl also has a mandate to feature on-demand audio that doesn't tread the typical path of podcast success — frequent, regular shows that build audience over months and years. A one-off documentary, for example, or a high-quality, short limited-run series, could find a place in Howl's subscription model.
Some of the content which will appear in Howl over time has been commissioned, including 11 programs that cover comedy inprovisation, a miniseries, and an audio documentary.
Today's launch is not the debut of Howl, which came out in May as a portal for programs created by Midroll's two production units, Earwolf and Wolfpop. The free version will continue alongside Howl  Premium.