The Download on Podcasts is a weekly feature sponsored by PodcastOne.
---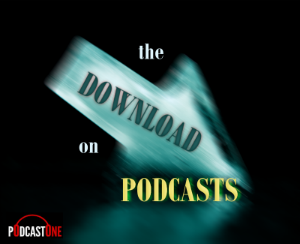 The Interactive Advertising Bureau (IAB) announced a podcast "upfront," where advertisers and agencies can hear about marketing opportunities in high-profile podcasts produced and/or represented by many participating networks. The September 10 event in New York City will mark another milestone in the maturing of podcasting, whose resurgence has accelerated this summer.
The IAB's upfront, which will be restricted to buy-side attendance (advertisers and agencies), and held in the Jerome L. Greene Performance Space in NYC, is being announced with confirmed participation from six content and ad-rep companies:
AdLarge Media: This ad network has been diving into podcast representation with multiple deals, including Associated Press' News On-Demand and RotoWire's Fantasy Sports Podcasts.
Midroll Media: Content producer and podcast advertising company recently acquired by U.S. media giant E.W. Scripps.
NPR and WNYC: Both are leaders in podcast re-purposing of broadcast programming, with shows continually in the iTunes list of top podcasts.
Panoply: The podcast network owned by The Slate Group. This week Panoply acquired the Audiometric publishing, analytics, and ad-insertion platform, setting up for expansion.
Podtrac: A content hosting, measurement, and ad-repping company.
We asked Adam Sachs, CEO of Midroll, what this event means to him and his company. Sachs' reply blended value to Midroll and the podcast category generally, with some supply-and-demand advice for advertisers: "We're thrilled to have the opportunity to tell more brands about the power of the podcast medium, and about our unrivaled roster of shows in particular. Because Midroll offers exclusively live reads, and because our inventory is finite, we are motivated to get more advertisers informed about our opportunities as early as possible — before our top shows are all booked up for next year."
JayGreen, VP of Digital Sales & Content Partnerships at AdLarge Media, noted an opportunity for content creators and advertisers to grow the category together. "We're excited to be a part of this debut event with the IAB and our podcast content partners," Green told RAIN News. "This is a fantastic opportunity for the buying community to learn and grow with the audio-on-demand industry."
The upfront concept is borrowed from television, where networks host advertiser gatherings to preview new shows, and new seasons of existing shows. In April, iHeartMedia produced such an event for its on-demand offerings, calling the gathering a "Soundfront." In it, the country's biggest radio group introduced a handful of new, original podcasts. At the time, iHeart's CMO Gayle Troberman said, "We believe most marketers are massively under invested in the power of sound and the iHeartMedia Soundfront is our opportunity to challenge the industry to explore the creative potential of sound to tell and sell better."
NPR was working along the same thought, and hosted its own podcast upfront the following week. That part was co-produced by flagship stations WNYC and WBEZ, which produce some of the network's most successful broadcast/podcast programming.
Both of these events were timed to synchronize with the 2015 Digital Content NewFronts, a week-long exhibition of digital video products aimed at TV advertisers. The optics of that timing drew attention to digital media borrowing time-tested techniques that broadcast media has used to attract advertising dollars. Conceptually at least, if not on the balance sheets, the spring upfronts drew attention to online media.
As podcasting continues to build an upfront movement, the goal is to build awareness among advertisers and agencies."The individual and intimate listening experience enjoyed by podcast listeners provides a unique vehicle for brands to connect with consumers," said Carl Kalapesi, Vice President, Industry Initiatives, IAB. Podcasting can brag about unique attributes for marketers — a ravenous audience, strong trust connections between listeners and hosts, good results in measurable direct response campaigns.
Andy Bowers, Chief Content Officer at Panoply, told RAIN News that the CPM (cost per thousand ad impressions) range for Panoply programs is $50 to $80. Although other networks might quote other ranges, Panoply's example is staggering compared to online advertising across the board. Advertisers might suffer sticker shock if they hear it … but the purpose of all these upfronts is to build understanding of the value.