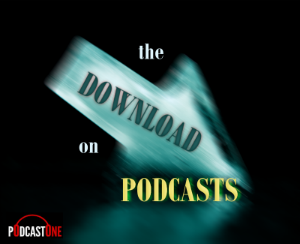 Last week  iHeartMedia hosted a "Soundfront" to introduce a slate of new podcasts. It borrowed (and renamed) the model of Upfronts from the television industry, where new shows are introduced to advertisers and agencies.
Today National Public Radio (NPR) will hold an upfront (no renaming in this case) for marketers, where leading public radio podcasts will be shown off as advertising opportunities. The NPR event will be co-produced by flagship stations WNYC (New York) and WBEZ (Chicago). Hosts and producers from This American Life, Freakonomics Radio, Wait, Wait, Don't Tell Me, Radiolab, and (of course) Serial, will be onstage. A music performance by Lord Huron is scheduled.
(If you're wondering about advertising on NPR, FCC restrictions on commercials in NPR broadcasts do not apply to digital platforms, so podcasts of NPR programs carry ads that sound more or less like ads in other podcasts.)
Both of these podcast upfront-style events are timed to synchronize with the 2015 Digital Content NewFronts, a week-long exhibition of digital video products aimed at TV advertisers.
Podcast upfronts are a good idea, and underline the network-style organization which has shaped the podcast industry in the last year or more. Podcast networks like PodcastOne (which sponsors this column), Panoply, Midroll Media and others resemble TV networks, carrying a portfolio of shows, some of which are wholly owned and some externally produced, all of which are represented to marketers and monetized through advertising.
iHeart's Soundfront focused on previewing new shows rather than shining light on existing program successes. NPR's tagline, "Explore the power of the public media podcast," seems designed to attract new advertisers to proven hits. NPR is in a good position to evangelize the advertising opportunity of existing podcasts, as six of its programs were in the top-10 group of most-downloaded programs in 2014.
Podcast upfronts have a double evangelizing opportunity. First, they promote specific shows to marketers. Second, they promote the specialness of podcast advertising across the board — the uniquely personal, host-read, half-improvised native ads, and the trust value of shows that trade on a host-audience relationship often described as "intimate." There is an educational aspect inherent in selling podcast advertising, as marketers learn more about the recently energized category with its peculiar advantages.
The era of podcast upfronts has arrived. It might seem sudden, or it might be overdue. For certain, podcasting is at another milestone in its quickened evolution.