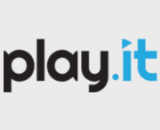 We hadn't heard much from Play.it, the CBS podcast listening site, when an announcement of newly added programs across eight topical categories came across the screen. Play.it was launched in January, and features home-grown CBS programs on-demand, as well as externally produced shows. The platform currently includes about 400 shows.
The newly added shows include:
News & Information: "CBS Local News Headlines;" Former CNN Senior Executive Producer Michael Schulder's "Wavemaker Conversations"
Sports: "Jayson on the Rebound," with former New Jersey Nets player Jayson Williams; "Heated Conversations" hosted by WWE's Booker T; "The B&V Podcast" with David Boreanaz and Joey Vendetta
Entertainment & Lifestyle: "The Marilu Henner Show;" "Gamertag Radio;" men's lifestyle expert Josh Mathews
Comedy: "The Funny Don't Stop with Alex Thomas;" "Sorta Kinda Funny" with Royale Watkins
Health & Wellness: sleep expert Dr. Michael Breus
Science & Education: "Improbable Research" with Marc Abrahams, creator of the Ig Nobel Awards; "Sound Affects with Julian Treasure" a five-time TED.com speaker
Business: "Amazing Business Radio with Shep Hyken;" "The Ultimate Entrepreneur with Jay Abraham"; "Boomer & Carton" Producer Al Dukes interview series with media moguls in "Al's Boring Podcast"
Society & Culture: "Style Scouting" with ELLE Style Correspondent Alia Ahmed-Yahia; fashion bloggers Tom Fitzgerald and Lorenzo Marquez; "Vanderpump Rules" star Stassi Schroeder; former "The Challenge" star Susie Meister; and "Word Gang," a weekly series about words and the people who use them, hosted by Rives, a six-time TED.com speaker.
Head of CBS Local Digital Media Ezra Kucharz is targeting a wide cross-topic spectrum of content: "We hope to satisfy people's needs across every category – news, sports, comedy, entertainment and culture – while also making it simple for them to find new podcasts to enjoy across platforms."