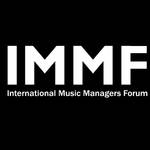 Yesterday, we briefly reported on the contract between Sony and Spotify that was leaked online earlier in the week. The contract has been taken offline. But The Verge's detailed analysis of the advances and payment formulas negotiated by Spotify and Sony in 2011, when Spotify launched in the U.S., has caused waves.
First, Sony flexed some legal muscle to force the tech and culture site to remove its unauthorized copy of the contract. Second, music organizations have started weighing in, based on leaked contract insights. We learned today that the International Music Managers Forum (IMMF) used the contract lead as a catalyst for an open letter to the European Commission in an effort to demand more transparency in digital deals.
"Digital promises greater transparency than the old physical markets," the group wrote. "We don't just want artists to be paid fairly, we also want them to get the relevant usage data. It is impossible to prove fair remuneration is occurring without transparency."
Then, in an unrelated but relevant story, Spotify was named the exclusive digital partner for the Momentum Music Fund, a grant-making organization run by the PRS for Music Foundation and Arts Council England. In this capacity, Spotify will make financial contributions to artists and offer reward packages to the grant recipients.
The contract leak was interesting on its own, and timely considering Spotify is negotiating its next round of label agreements now. The music service has more clout in the U.S. market than it did in 2011, but it's safe to assume that both parties need each other equally.