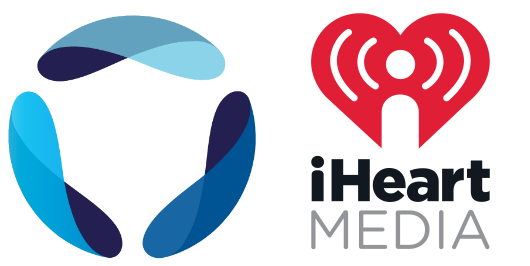 In a milestone agreement with ramifications for the streaming audio advertising ecosystem, Triton Digital will provide local digital audio metrics for the entire iHeartMedia empire of radio stations. iHeart will leverage Triton's Webcast Metrics Local product, which provides audience measurement of audio streaming in local markets.
Radha Subramanyam, President of Research and Insights at iHeartMedia, endorsed Triton's methodology as a standard, and emphasized the potential revenue gains of the agreement: "Webcast Metrics is the trusted standard for streaming audio advertising transactions," she said. "This new reporting will showcase iHeartMedia's digital scale at both the national and local market levels, and we believe it will have a positive impact on our ability to more fully monetize our streams."
iHeartMedia already resides in Triton Digital's monthly report of U.S. and international stream ranking, called the Webcast Metrics Top 20 Ranker, along with other radio groups and Internet pureplays Pandora, Spotify, and others. Today's announcement brings iHeartMedia stations into Triton's local measurement technology, which received quality certification from the Media Rating Council in March of last year. iHeart's radio stations will gain market-specific stream measurement as a counterpart to traditional over-the-air market ratings provided by Nielsen Audio.
The agreement comes during a protracted period of industry-wide uncertainty about how total audio audience can be effectively measured and represented to agencies and advertisers. (See our recent report here.) The so-called stewardship systems (e.g. Mediaocean and Strata), which are giant, data-driven software platforms used by buyers to plan and purchase advertising campaigns across digital and traditional channels, are where the rubber meets the road for matching marketers to audiences at scale. On those buying screens Nielsen Audio's traditional ratings and Triton Digital's streaming metrics are both represented.
Unifying the numbers with a third-party measurement standard is widely considered a necessity for the general health of the audio advertising industry. In that view, whether a listener is tuned in to a broadcast signal or a stream is relatively unimportant to advertisers — to them it is all audio. Triton Digital and Nielsen Audio are the two giants of audio measurement, widely regarded as competing for the brass ring of unified measurement. Nielsen has had a stream measurement product in the oven for over a year, and has inched it into the market by means of software which can be attached to online stream players.
iHeartMedia has the largest radio audience in the U.S., so the significance of iHeart's endorsement of Triton's solution as the standard for digital measurement makes this moment stand out to audio advertisers, as noted by Rob Favre, Triton's CCO/GM of Measurement & Analytics: "The addition of this preeminent media company's streaming audiences to Webcast Metrics Local reports will give media planners and buyers better insight into the rapidly growing online audio audience."
"For Triton, this is very solidifying as the main provider and standard of metrics for digital audio for publishers and advertisers," Triton CEO Neal Schore told RAIN News. "With the integration of digital metrics into the stewardship systems like Mediaocean and Strata, iHeart will now be able to increase its monetization through both the traditional, digital and programmatic channels. iHeart, along with any other subscribing broadcaster or publisher, will have a greater opportunity to transact and monetize their growing digital audience in the rapidly expanding digital audio marketplace."