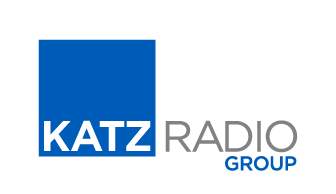 Geico became the first advertiser to place a buy on Expressway from Katz, the Jelli-powered programmatic platform for broadcast radio spots. The announcement from Horizon Media, which piloted the transaction, and Katz Radio Group, a subsidiary of iHeartMedia, claims Geico's campaign as the first-ever live programmatic buy for spot radio. As such it is a mile-marker and is being widely reported in the advertising trades.
"This live programmatic transaction is an innovative milestone for the radio industry," said John Graefe, CIO of Entercom Communications Corp, the recipient of the campaign purchase.
Espressway from Katz (announced in April)  is built on Jelli technology which also powers a new iHeartMedia programmatic exchange, which is being activated throughout the nationwide array of iHeart radio stations. Expressway differs in its reach on the sell side, available to other radio groups. Katz Radio Group represents 4,000 radio stations reaching 242-million listeners. The Geico campaign will run on Entercom stations across several markets starting this month.
We spoke to Horizon SVP Lauren Russo, who oversees all audio investments made by Horizon clients, and she portrayed the Expressway from Katz platform as an evolving technology structure whose development Horizon is involved with. "Our partnership and 1st to market position allows us to guide customization on how this is built out further," Russo said. She noted that 95% of her AM/FM investments are made with Katz Radio Group and iHeartMedia.
Lauren Russo also told RAIN News that the automation features of the Expressway system will get smarter over time. "In its current state, the platform provides greater accountability in real time and automates the negotiation process from RFP to billing," she said. "The functionality through Jelli will soon evolve further by integrating a mix of syndicated and Horizon's proprietary data which will make audio advertising even more attractive to our clients, through greater targeting."
Mark Gray, President of Katz Radio Group, emphasized the primary value of targeting in programmatic buying. "Programmatic buying for radio is not about rates or pricing; it's about providing the most desirable targeted inventory that leads to a better ROI. Katz's programmatic exchange will streamline the buying process with data insights on the quality of inventory, which in turn will allow clients to get more from their budgets"
For Mark Rosenthal, CEO of Katz, this deal is a milestone for the radio industry. "With more and more dollars being shifted to programmatic buying, it was crucial for our industry to evolve our capabilities to allow for the inclusion of radio in this rapidly growing segment of the advertising industry."
Programmatic advertising has achieved much higher engagement in the digital display and video categories than in audio. A recent survey by transaction platform STRATA noted that the number of agencies planning to increase their programmatic buying activity is growing quickly.
STRATA provided a component in this landmark audio advertising buy. The demand-side platform integrated Katz's Expressway into its buying systems, providing the software environment for Geico and Horizon to purchase the campaign.
"This programmatic initiative is another example of STRATA's long history of innovation and progress with our clients," said Joy Baer, STRATA President. The Expressway from Katz integration enables huge efficiencies for terrestrial radio buying and allows buyers to execute programmatic buys easily in the context of their overall audio budgets. We are thrilled to be a part of this groundbreaking initiative in audio."