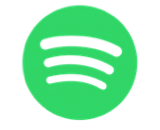 Spotify announced a partnership with the Amsterdam Dance Event music festival. The two parties are providing an integrated service to attendees that analyzes their past streaming listening and helps them choose acts to see at ADE. The tool can be accessed through a user's Spotify account on desktop, mobile devices, or the new ADE app. The revised ADE app also includes personalized playlists, discovery and recommendation tools, and artist profiles. Within Spotify's service, it has created an official ADE 2015 playlist that will be updated daily with new tracks.
This isn't Spotify's first rodeo in working with a big live event. The streaming platform recently announced a deal with Beatport to help promote the EDM specialist's music and video content, including concerts.
It's also possible that live music integrations will become increasingly common in the streaming space. Pandora announced today that it is buying live event company Ticketfly, while Tidal is promoting charity events featuring its artist-owners. Meanwhile, digital music platforms from Rdio to TuneCore to KKBox have been negotiating deals with a live music angle. This might be a new way for the streaming services to build some financial stability and further brand awareness.