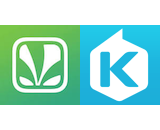 Two streaming services operating out of Asia announced new integrations or partnerships that add a live music angle for their listeners. India-based streaming service Saavn announced plans for a series of live acoustic shows and musician interviews. The series, dubbed Live@Saavn, will have a video component so that people who are not present at the shows can still experience the content.
KKBox, a music streaming service from Taiwan, also announced a stronger push into the live music scene. The company invested in ticket vending startup WalkieTicket and is now its largest institutional shareholder. KKBox previously had its own show ticket service, called KKTix, that will be merged with the WalkieTicket technology.
This could be a new business trend for the streaming market. In much of the music industry research that investigates the impact of streaming, live concerts and shows have appeared to be a top driver of income and likely to stay that way. Streaming platforms could find a financial benefit from pursuing new collaborations with the performance side of the field. Some U.S.-based platforms have experimented with putting their brand's weight behind a live show, such as Pandora with its pop-up concert series and its live-streaming efforts. Rdio, Grooveshark, and TuneCore have also made forays into live concert offerings. This type of deal could be one of the next trends among streaming businesses as the platforms continue to seek out new revenue streams in order to turn profit.