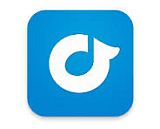 Rdio has entered into a partnership that will integrate the on-demand streaming with live concert attendance. The company is working with AXS, a joint venture from AEG, to bring music to concert-goers. People who buy tickets through the AXS platform will be eligible for a free 30-day trial of Rdio Unlimited.
Those trial memberships will be tailored to the concert history of that individual. They'll also get notifications when performers that they've seen live add music to the Rdio library. If people opt to continue the Rdio subscription through this promo, they'll even be able to set up an integrated billing system through AXS.
Rdio has been on a business development tear in the first six weeks of 2015. Announcements include:
Expansion to 24 new national markets
Entering the Bollywood-oriented Indian streaming market
New deals with automakers and WiFi speaker companies
NOTE: Rdio CEO Anthony Bay will present the keynote address at RAIN Summit West, April 12 in Las Vegas. CLICK HERE for info and registration.